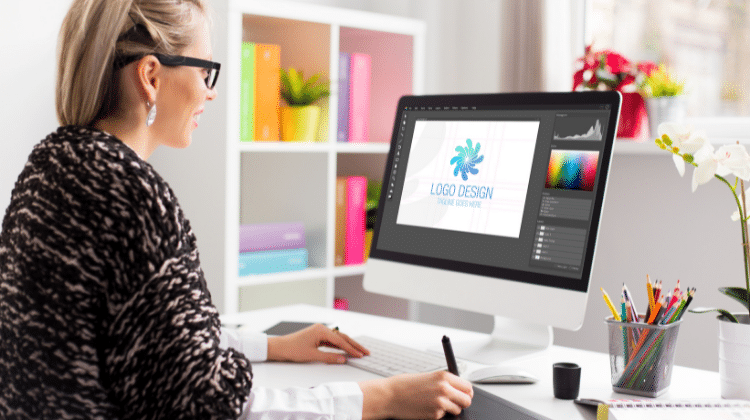 Brought to you by Adobe:
No matter how much you believe in the exceptional quality of your product or service, a business cannot thrive on quality alone in the current business environment. For customers to appreciate what you have to offer, they first need to discover you and then choose you instead of your competitors. This can only happen if customers trust your marketing promises. Your brand identity is the tool that can help you earn the trust of your audience.
With dozens of businesses competing for attention, how do you build a memorable brand identity? Read on to discover more.
1. Create a Logo that Illustrates Your Values
Your logo is the first element that customers associate with your business. It will appear in your ads, brochures, presentations, websites, and social media pages. It will appear on your packaging and wearables. As the core element of your brand identity, the logo should express who you are and what you have to offer.
Do you want customers to perceive your business as prestigious or fun? Innovative or traditional? Mysterious or practical? Your logo can convey a powerful message. Use a professional logo design tool to create a logo that best illustrates your business approach and mission.
2. Choose Typography that Speaks to Your Audience
Design geeks know that typography has a massive impact on how a person perceives a text. Even though each font has a different tone, many business owners underestimate the importance of typography when creating their brand identity. Some fonts seem more playful; others seem somber. Some fonts look sophisticated; others are rather simplistic. Thus, not every font is suitable for every business.
Choose typography that best represents your brand image and use it consistently across all marketing channels and platforms. Consistency is crucial for ensuring that your customers do not get mixed messages. Another important tip is to choose fonts that not only look good but are also easy to read.
3. Use Vibrant Color Schemes to Grab Attention
People are naturally attracted to bold colors and harmonious color schemes that evoke positive emotions. Customers should find your visuals and promotional materials attractive. When building your brand identity, choose vibrant color schemes because they generate interest and substantially increase brand recognition.
Consider your target audience when choosing colors. According to color psychology, people have different color preferences based on their gender, age, and personality. Check your competitors' brand colors and choose a unique color scheme that cannot cause confusion.
4. Use Emotion to Tell Your Story
Your brand identity must express your business mission, values, and philosophy. To build a memorable brand identity, you need to ensure that customers understand and can relate to your mission. You can reach a wide audience if you tell your story with emotion. Your website, social media pages, and marketing materials should communicate what you're offering, why you're doing it, and why your business is the right choice.
Use written and visual content to tell your story across all mediums. The more potential customers know about your business, the easier it will be for them to remember you.
Use the tips above to find your audience and create a base of loyal customers that support your business mission.