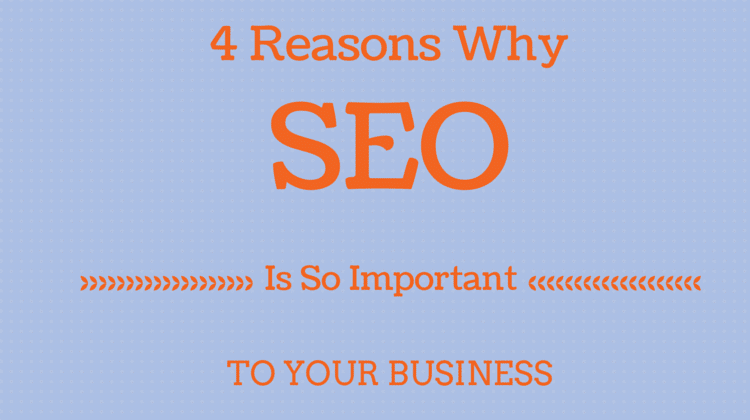 Everyone uses a search engine every now and then for different reasons. But did you know that only 25% of internet users scroll beyond the first page of search results?
Yes, it is the harsh truth in today's online world. So if your business doesn't appear on the first page of search results, the remaining percentage of people is never going to find you, let alone make the effort of going to page 2.
This means that SEO for your business is not important—it's essential, and the sooner you start to invest in it, the better. Here are four reasons why:
1. SEO is Cost Effective
As compared to social media marketing, advertising, and any other method of procuring leads, investing in SEO is a lot more budget-friendly. In other words, it offers a fairly good ROI. While PPC fuels your business' revenue and social media ups your customer engagement, SEO remains a foundation of your online presence.
2. SEO Ensures a Strong Content Profile
We have now entered an age where content is being given a lot of significance. In fact, content is an indicator that is given high importance by search engines, and it will affect your business' rankings. When SEO and content function hand-in-hand to deliver the best possible results, it is hard to ignore the advantages of SEO, isn't it?
3. Growth in Mobile Bandwidth
In recent years, mobile devices receive heavy traffic that has exceeded traditional desktop computers. The number of mobile phone users has surged, which has given a whole new meaning to SEO techniques and even given birth to new concepts such as local search optimization.
4. SEO Delivers Results
The techniques used to improve SEO do wonders and there are many SEO-related case studies to back this assertion. The thing is as long as the business is solely focusing on optimizing the user experience while executing proven SEO strategies, there will be better brand positioning and higher organic traffic to your website.
So yes, if you want your business to have a successful online presence, you need to put in a bit of time and energy in SEO—that's a given!