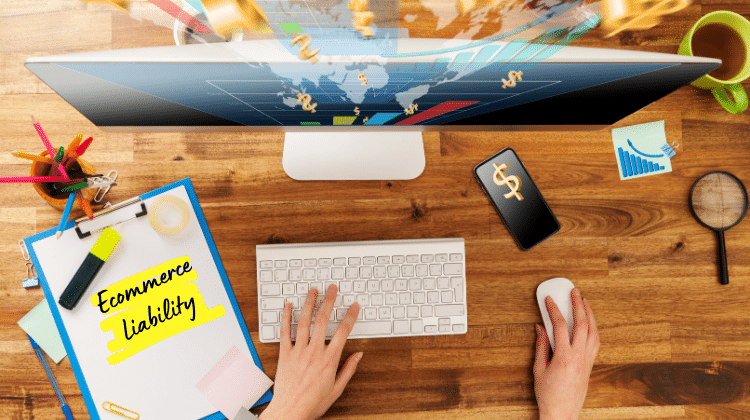 Brought to you by Thomas C. Grajek, Attorney At Law:
You've worked hard to reach your ecommerce business goals. You've put in the hours, invested in your dream – and succeeded. The last thing you need on your hands is a costly, drawn-out lawsuit that could potentially sink your enterprise.
That's why it's crucial to understand what liability is and how it affects your online venture. Thomas C. Grajek, Attorney At Law, says that adequate legal representation is vital when facing charges. So, what can digital business owners do to prevent a lawsuit or at least mitigate the expenses?
The answer to that question and a few helpful pointers are below.
What is Liability?
In the business context, liability is the principle of being financially responsible for something. It can refer to debts payable, as your company is accountable for any outstanding loans.
Similarly, as a digital business owner, it's your duty to abide by any applicable legislation, such as:
State and federal privacy laws
Online sales tax regulations
International and customs laws
The Digital Millennium Copyright Act of 1998
Therefore, you could be liable for:
Data theft
Security breaches
Product misinformation
Copyright infringement
False testimonials
Missed project deadlines
Negligence
On top of that, an online business is still subject to regular company law, which comes with its own set of liabilities. These include off-site assets, employee injuries, malpractice, and property damage.
Protecting Yourself and Your Online Business
As you can see, ecommerce business owners could end up being responsible for various incidents, possibly resulting in lawsuits and exorbitant expenses. That's why it's imperative to minimize the risks and protect yourself and your online venture. Here are a few ways you can accomplish that:
Create a Limited Liability Corporation (LLC)
This is one of the most popular routes that individuals take to protect their assets from business-related liabilities. By establishing an LLC, your company becomes a separate entity that carries its own debts.
In most cases, you won't be liable for any of your LLC's financial obligations. However, you could still be exposed to personal risk in some instances.
Get Insurance Coverage
Unforeseen incidents can occur even when you've taken the necessary steps to fulfill your legal business responsibilities. Therefore, sufficient coverage is imperative to protect your company from financial damages.
Aspects like your budget, debts, unique digital risks, and company size should all be taken into account when you're considering coverage options. Typically, an ecommerce business requires the following types of liability insurance:
General – protects against negligence, property damage, and third-party claims
Product – covers defective goods implications
Professional – protects against malpractice, errors, and omissions
Cyber – helps pay for data breaches, security leaks, and public relations
Now You Know
Liability extends into various aspects of your online business, so it's vital to understand what it means. Armed with sufficient knowledge, you can protect yourself by creating an LLC. Plus, with ample digital insurance coverage, you'll be able to minimize any financial expenses.