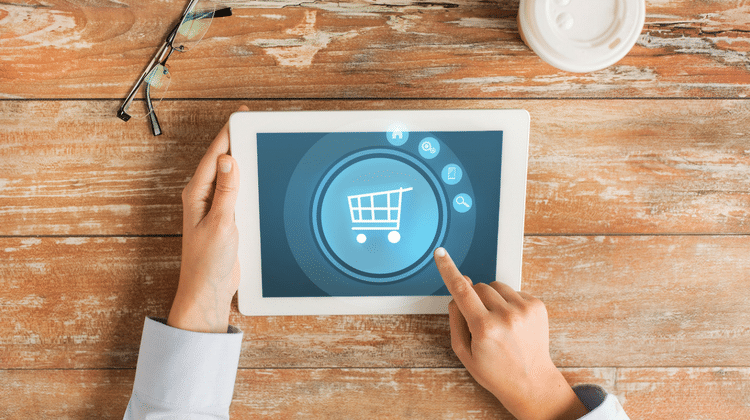 Sponsored by WebHostingMedia:
Ecommerce rocks as a business and grows at a rate that leaves the majority of industries in the dust. Statista predicts global ecommerce sales will increase to $4.5 trillion by 2021. That's a rather realistic number seeing how ecommerce sales hit $2.3 trillion in 2017 compared with $1.3 trillion in 2014.
Ecommerce progresses so fast because it's easy for both the buyers and the sellers. A buyer saves time by placing an order online, and the seller doesn't have to rent out and pay for maintenance and staffing of a retail store in a prime location. Furthermore, today you only need to use an ecommerce WordPress plugin to launch and manage a fantastic online shop selling any kind of product globally.
Which Is the Best eCommerce WordPress Plugin to Use Today?
1. WooCommerce
There can be no doubt that WooCommerce is the best ecommerce plugin for WordPress sites in 2018. In fact, it could be considered the best ever because no other plugin in the same category comes close to the sheer versatility of WooCommerce's features. This solution allows you to create any kind of online shop and customize it to meet your needs perfectly. There's a huge library of WooCommerce themes to help you save more time and money on launching an online store. You can also find dozens of extensions for further customization.
Bear in mind that to launch a successful WooCommerce store, you might need to consider moving to new host. You'll need a hosting service that is both affordable and able to handle big surges in traffic. The stability and security of an ecommerce website are the main concerns for consumers. Therefore, be sure to choose a host capable of guaranteeing both.
2. Easy Digital Downloads
The Easy Digital Downloads plugin might seem limited to some because it only allows you to sell digital goods, like e-books or magazines. However, as a solution designed specifically for this purpose, it delivers everything you can realistically need when dealing in this business.
This specialization is actually the main benefit of the plugin because it accounts for all highly specific needs of businesses selling digital goods. There are also multiple extensions and themes for shop customization and the EDD customer support system is one of the best.
3. Shopify
Shopify is the main contender for WooCommerce's current title of the ultimate WordPress eCommerce plugin. This platform is undoubtedly good. However, while you can sell on WordPress using a Shopify plugin, this solution wasn't designed for WordPress specifically.
Despite this, Shopify is an easy to use and customize platform that even a complete novice can master quickly. You can find many Shopify themes and other helpful solutions. The one con of this service is its active promotion of Shopify Payments. This payment method is efficient, fast and secure, but it's not flexible enough if you're targeting a wide audience and want to offer them as many choices as possible.
4. Cart66 Cloud
Cart66 Cloud is not your regular eCommerce WordPress plugin. It's a solution that literally connects you to the Cart66 Cloud, which means you get to benefit from all of its security scans, SSL encryption, and 98 payment gateways. So in essence, this plugin makes your store PCI-compliant instantly, and you don't have to do anything else.
Bear in mind that you'll still be the one managing your website and will need hosting. The product pages for your online store are regular WordPress pages.
5. WP EasyCart
WP EasyCart is an eCommerce WordPress plugin for you if you're looking for simplicity. It can be integrated with nearly every WordPress theme and will instantly make your site a viable online store. If you already have a popular website and want to enhance it by adding a retail sales option, this solution is exactly what you need.