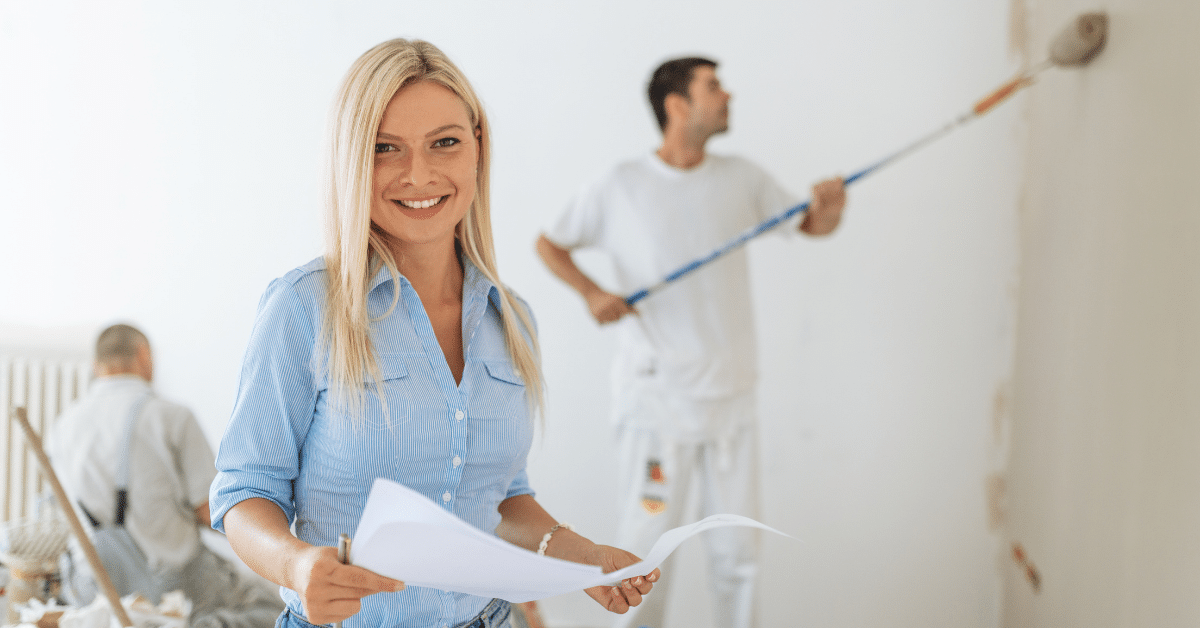 Brought to you by Bay Property Management Group:
Are you wondering if investing in real estate is worth it in the long run? If so, this article is perfect for you. Whether you're a newbie or a seasoned investor looking to expand your portfolio, information is power. The more knowledge you have, the better decisions you can make as an investor. If you need a little more guidance in real estate, consider hiring a property manager before you invest.
This post goes over the five long-term benefits of investing in rental properties. If you'd like to know whether to jump into the market or sell while you still can, read till the end.
Benefits of Investing in Rental Properties
1. It Stays Ahead of Inflation
One of the most significant benefits of investing in rental properties is staying ahead of inflation. In other words, even when the currency loses some of its value, real estate is likely to increase in price to reflect that loss. This is essential to many investors looking to preserve their wealth against unpredictable economic conditions.
Highly sought-after properties tend to fare better than most and can even appreciate. For instance, tenants will always want a house with an excellent walkability score for extra convenience regardless of market conditions. Besides, you can do more than stay ahead of inflation with digital tools to organize your business. You can improve your property's ROI with strategic renovations.
2. You Earn Tax Benefits
Filing your taxes might not be your idea of fun, but if you know how to do it right, you can save a ton of money. To get a break, landlords can exclude several legal tax deductions from their taxable income. Interest, repairs, and even management fees are all tax-deductible.
That adds to a net positive cash flow which puts more money in your pocket. That extra cash can then go to paying off your mortgage, investing in a new house, or splurging as you wish.
3. You Earn Passive Rental Income
One of the most attractive long-term benefits of investing in rental properties is earning rental income. As long as you fill up your vacancies, you can count on consistent monthly rent. It might not seem like much in the initial years of your investment, especially when your loan payments take a considerable portion of the profits. However, utilizing rent to pay down the mortgage is a great strategy for growing your investment portfolio.
Once you pay off your property and most of your rental income no longer services your debt, you can enjoy a bigger slice of the pie. Additionally, you can streamline your maintenance needs with a proper budget to save even more money. If you'd like a more hands-off approach, you can hire a property manager to oversee the day-to-day tasks. That way, you can earn high value, consistent, and passive income.
4. There's a High Potential for Appreciation
Another benefit of investing in real estate is that it tends to appreciate. Besides hedging inflation, rental properties tend to increase in value over time, especially in prime locations.
Considering that you can make as little as a 20% down payment or less to purchase a house, it's well worth it. There's hardly any other form of investment with such potential for returns with a fraction of the initial cost.
5. You Exercise Control over Your Investment
Finally, a significant benefit of investing in rental properties is exercising control over your investments. Other real estate ventures like REITs and crowdfunding don't afford investors that luxury. In such a scenario, your returns are dependent on the people making the decision. Thus, if they make mistakes or fail to leverage their stand in the market optimally, you could lose money.
On the other hand, you get to call the shots when you're a landlord. While it means you have to bear the consequences of poor choices, thoroughly researched and informed decisions will reap great rewards.
Reasons Why Long Term Rentals are Better than Short Term Rentals
Dependable Income
Long-term rentals refer to leases that typically last a year or longer. Thus, if you have a responsible tenant, you can depend on receiving a steady rental income for at least 12 months. On the other hand, it can be harder to predict cash flow for a short-term rental because renters frequently come and go.
Lower Operating Expenses
After every tenant moves out, you have to conduct some inspections and make repairs or improvements before the next one moves into the unit. Due to the frequency, landlords who have to perform this task regularly spend more. However, long-term rentals experience less wear and tear and require lower operating expenses.
Less Tenant Turnover
Finally, long-term rentals are less likely to experience prolonged vacancies. The average tenancy in a single-family unit is three years. It could even be longer if your rental is in a prime location. That also means you can bank on fewer vacancies between tenants.
Conclusion
Hopefully, these five long-term benefits of investing in rental properties have shown the advantages of sticking with real estate. If you want to reap the maximum benefits in this venture, you have to be willing to commit to the long haul. With enough patience, you'll see your property hedge inflation, appreciate, and offer you more control.
There's no denying it's easier to battle the drawbacks when you have help, an experienced property management company can offer you the guidance you need through the years.