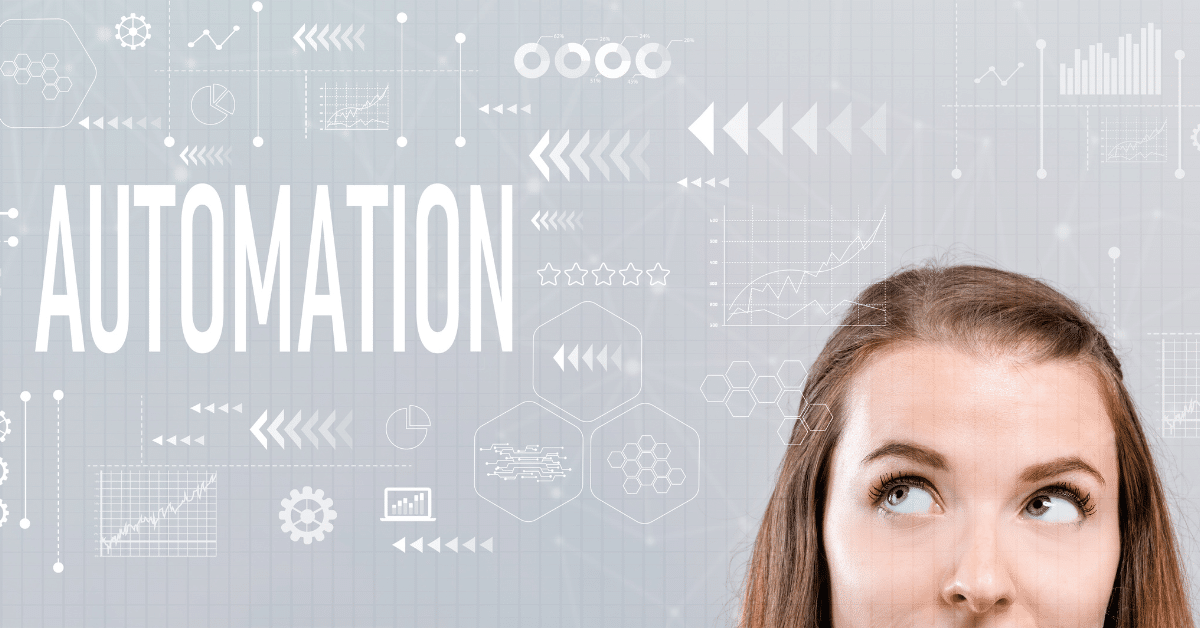 Worries that automation is difficult to implement and no less of a challenge can make online businesses miss out on some remarkable opportunities.
Automation has long been used to speed up time-consuming manual processes, helping businesses become more scalable, productive, and – above all – profitable. But today, it has advanced by light years, ushering in a brand new era of solutions that are both smarter and cost-effective.
So, if you're thinking of jumping on the automation bandwagon, don't think twice. Here are the top five easiest ways:
1. Automate Your Pre- And Post-Sales Processes
Automation helps enforce better communication among team members by enabling a smarter approach to managing leads and sales. Tools like Zapier are a good example. They combine pre-sales and post-sales activities in a single platform, allowing you to manage everything in one place.
Let me explain. Zapier is an online automation tool that links different apps and services together to enable two-way communication between them. This opens up an infinite world of capabilities for you.
For instance, you can connect your sales and CRM systems together to gain a 360° view of your business performance. Likewise, you can integrate your Slack workspace with Zapier or other similar tools like Automate.io to connect it with apps that aren't directly compatible with Slack.
To be specific, it gives you the ability to automatically:
Notify your team when a hot lead enters one of your sales pipelines
Save certain files and reports to your Google Drive
Send Gmail emails as Slack messages
The list is essentially endless. To put it in a word, sales automation imparts significant influence on your bottom line by giving your salespeople more time to close deals than track prospects.
2. Power Up Your Digital Calendar
There's nothing more frustrating than playing phone tag with a potential customer. Or sending multiple emails one after another to figure out a time that works well on both ends.
Luckily, there are a variety of online booking tools available to help you plan your appointments and meetings in an efficient and seamless manner. One such tool is Calendly.
Calendly automatically syncs with your calendar to check your availability and allows people to schedule meetings with you. To spruce things up a bit, you can add Zoom to the mix. Connecting your Calendly account with Zoom (using Zapier or a similar service) will, itself, add a link to your meetings. This way, you wouldn't be left waiting when it's time to meet.
3. Identify Sales-Ready Leads
Lead generation is the heart and soul of any sales team. Because without leads, there's no business and thus no opportunity for growth. While there are plenty of ways to capture leads, according to HubSpot, 74% of companies use lead generation forms, such as Typeform.
Unlike ordinary forms that contain only a few fields like name and email address, lead generation forms contain customer-specific fields. Not only that, but being interactive and user-friendly, they encourage visitors to take action.
However, not all interactions are worth your attention. Or, to put it differently, not all leads enter your sales funnel with a buying intent. Hence, it's crucial to categorize leads based on the quality and level of their interest.
Manually, this process is time-consuming, tedious, and prone to human error. What businesses can do instead is connect Typeform with their Slack workspace. Zapier or any other automation tool can serve the purpose.
It will automatically classify and categorize form submissions when certain criteria are met, and your sales team will be notified via an instant Slack message. It will also automate the process of storing files from filled forms by uploading them to Dropbox, Google Drive, or your preferred cloud storage service.
4. Streamline Email Deliverability
When it comes to keeping in touch with your audiences, there's nothing that can replace email marketing. While there are a number of applications available to help you send bulk emails, easing the work to some extent, automation raises the bar up a notch.
Here's how: You can integrate an email automation tool, such as Mailchimp, with Typeform to sync data between the apps and build powerful workflows. For instance, you can create Mailchimp email templates for each stage of the sales process. The automation tool will take customers' information from the forms and send them "fully customized" emails based on where they stand in the sales funnel.
5. Automate Your Workflows
Repetitive tasks make employees disengaged and less productive. They don't normally involve much work, but when you have to share the same meeting link with your team daily, enter the same personal information in different contracts every week or so, and file financial reports every month, those small chores mount up — and take away significant time from work.
Automation changes the game by taking care of such tasks and letting employees be more productive towards the work that requires increased attention.
There are a number of tools available to automate the aforementioned tasks. For example, Zapier's Schedule tool can help send weekly meeting links in Slack. Nintex can automatically generate documents for you, and Zoho can streamline expense reporting. You can connect these tools together via an automation tool, and it will autonomously keep track of recurring tasks for every employee's schedule.
Using project management tools that support automation – ClickUp and Monday.com are two good examples – can also help you automate workflows. You can set triggers to automate repeating activities in your tasks, such as rescheduling the due date or changing the assignee whenever there's a status change.
Unlimited Possibilities with the Right Investments
Automation promises unlimited possibilities for online businesses. Just invest in the right tools, and it will empower your teams to focus on creating value for both themselves and for the company.
About the Author
Austin Rotter is a branding professional with over a decade of experience in the industry. He is associated with hyper-growth tech enterprises, promising startups, and Fortune 1000 brands, helping them cut through the clutter and make an impact in the digital world.