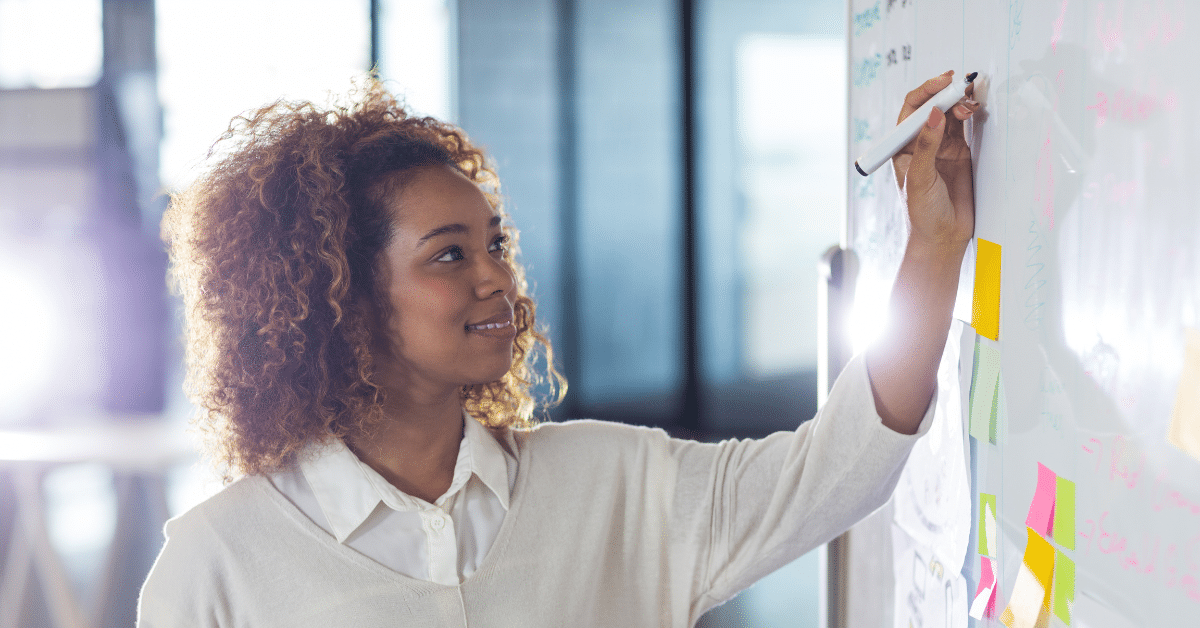 You've undoubtedly heard about the importance of process improvements in business, but what does that actually mean for you and your team? The truth is improving your business processes is essential to jumpstarting and sustaining growth, but it can be daunting to know where to start. Fortunately, there are steps you can follow to get it right.
6-Step Guide to Identify Business Process Improvements
Follow the six steps discussed below to identify the business process improvements that will have the biggest impact on your bottom line, and you'll be on your way to more efficient, productive, and profitable operations.
1. Conduct a Process Improvement Audit
The first step in improving your business processes is to conduct a process improvement audit. This involves studying and analyzing your current processes to identify any inconsistencies, inefficiencies, or bottlenecks.
You need to be systematic in your approach, and look for ways to improve productivity, efficiencies, outcomes, sales, revenue and reduce costs. To do this, you need to identify the following:
The steps involved in each process
The time it takes to complete each step
The resources required to complete each step
2. Identify and Reduce Obstacles
The second step is to identify and reduce bottlenecks. A bottleneck is a process that's holding up the rest of the operation. They're obstacles, and when you identify and fix them, you make the entire process more effective.
How do you find bottlenecks? First, take a look at your data. Are there any areas where performance is consistently lagging behind? This could be an early sign of a bottleneck. You can also look for inconsistencies. For example, if one employee is always late to work, that's an opportunity for improvement.
Once you've identified a bottleneck, it's time to fix it. This might mean streamlining the process, automating it, or adding more resources to it. Whatever you do, make sure you fix the problem for good. Band-Aid approaches will only help for so long, and then, you'll be right back where you started.
3. Look for Inefficiencies in Processes
It's important to constantly look for inefficiencies in your business processes. After all, if you're not doing everything you can to optimize your operations, you're leaving money on the table.
Here are a few questions to help identify inefficiencies in your processes:
Are there areas of your business where tasks are duplicated?
Where are your processes slowing down or stalling? What's causing the delays?
Are there tasks or steps that can be eliminated without affecting the outcome of the process?
Of course, this isn't an exhaustive list of questions, but it gives you an idea of where to start. Bottom-line, question every part of your business processes.
4. Enhance Communication and Collaboration
Enhancing communication and collaboration both internally between employees and externally with key partners is a great way to identify process improvements that lead to growth. By fostering a culture of collaboration among team members, you can ensure that everyone is on the same page and working towards common goals.
Improvements to the communication process are relatively easy to make and may involve implementing new technologies such as instant messaging, a collaboration platform, or project management software. These tools enable faster communication and provide everyone with an accessible record of conversations. Additionally, investing in remote communications tools, such as video conferencing, can improve real-time collaboration during meetings among virtual team members and stakeholders.
To drive actionable results from these conversations, it's important to implement a structure for each meeting that includes action items and goals for the discussion. Establishing this kind of structure will help ensure everyone is held accountable for their contributions and ideas are implemented quickly and accurately.
5. Leverage Technology to Automate Tasks
The fifth step in identifying business process improvements is to leverage technology to automate tasks. Automation will help streamline processes, reducing both time and money, as well as taking away the tedious manual labor associated with certain tasks. Automated tools are available for virtually every business process now, from customer service to inventory management.
When it comes to finding automated tools for your business process improvements, research is key. Look for tools that are designed specifically for your type of business and have features that align with your goals. For instance, if you're looking for a customer service automation tool, make sure it has features such as reporting and analytics capabilities so you can track the success of your process improvements over time.
Once you've identified the right tools for your needs, it's important to take the time to properly plan how you'll implement them. Understand the steps necessary and make sure all of your team members are on board with the changes that automation will bring before beginning any implementation process.
6. Create a Culture that Embraces Change and Continuous Improvement
Once you've identified the processes that need to be improved, it is important to create a culture that embraces change and understands the importance of continuous improvement. To do this, you need to involve everyone in the improvement process.
Sit down with your team and explain why improving processes is essential for the company's growth. Ask them which processes they think need improvement and listen to their ideas. Encourage them to think outside of the box and come up with creative solutions.
You can also incentivize team members for coming up with new ideas or process improvements. Recognize achievements along the way so employees stay motivated. Furthermore, communicate regularly about progress towards your goals and how improvements are creating value for customers and team members alike.
Tips for Implementing Process Improvements
Now that you've identified opportunities for process improvement in your business, it's time to take action. Here are some tips to help you implement process improvements:
Start Small
Don't try to tackle every issue in one go. Choose just one process that needs improvement and break the project down into smaller, manageable tasks.
Simplify Processes Whenever Possible
You don't have to completely reinvent every process. Instead, look for areas where you can simply streamline processes and make them more efficient. This will help reduce costs and improve productivity without requiring a big investment in time or money.
Document Your Processes
Create written documents summarizing each process and outlining the steps needed to complete them with maximum efficiency. This will ensure that everyone is on the same page when it comes to executing tasks.
Key Takeaways about Identifying Business Process Improvements that Lead to Growth
By following the steps and tips introduced in this article, you can start making improvements to your business processes and increase productivity, outcomes, and revenue over time. The sooner you get started, the sooner you'll see positive results!