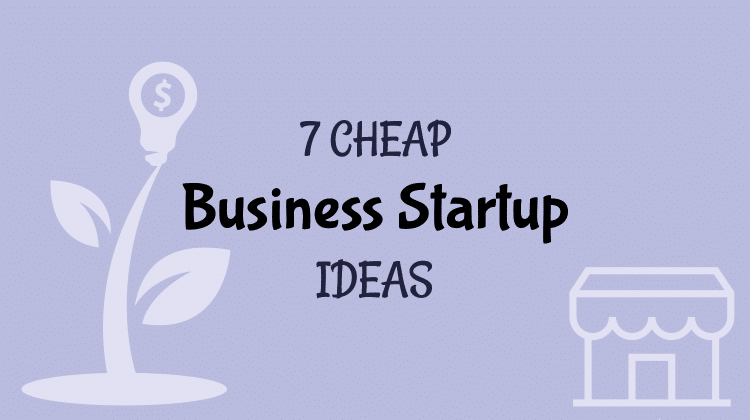 Sponsored by Mamma.com:
Starting a business is an exciting time. A successful business means supporting yourself and living a lifestyle you enjoy, all while doing something you love. However, rising overhead and the high cost of running a business can be off-putting for many would-be entrepreneurs.
There's no doubt that some businesses need a large investment of early capital, which means you either need to raise a lot of money or borrow it. But don't worry – you don't need to raise a huge amount of capital to become an entrepreneur. Here are seven businesses you can start on a small budget.
1. Lawn Care
A lawn care business is so simple to start. All you need is a lawnmower and some basic garden tools. A little promotion will get you a long way. You can get flyers or business cards printed at a very low cost, or why not set up a website? Web hosts such as GoDaddy frequently offer cheap introductory promo codes and coupons, so you can get online for just a few dollars.
2. Cleaning
If you're happy to clean, you can quickly build up a profitable business. All you need to get started are your cleaning supplies. Reach out to home owners in your local area, or talk to local businesses. There are lots of people in need of cleaning services, so you'll have a ready-made customer base. Promote yourself well, get some references, and offer a top notch service, and a cleaning job can soon become a growing business.
3. Sales Consultant
Companies like Avon, Pampered Chef, and Tupperware offer an opportunity to sell their products and keep a good cut of the profits. Most sales consultant jobs like this can be started for $100 or less. All you need is the willingness to sell the product and a way of reaching your potential customers. Try going door to door in your local area, or reach out to friends and colleagues. These kinds of jobs usually start out as part time side incomes, but can quickly become full time jobs.
4. Virtual Assistant
If you have excellent office skills and like keeping things organized, this could be the startup for you. Many small business owners have difficulty balancing tasks such as admin, customer service, or social media posts with the day to day details of running their businesses. If you can offer these services remotely, you can earn money by helping small business owners with vital tasks. All you need is a computer and a stable internet connection.
5. Tutoring
Do you have skills in a specific subject? If you're well versed in English, math, science, or another popular service, you can make money by visiting students in their homes and helping them to learn. As well as school and college students, you can also reach out to adult learners who need to brush up on certain skills. The cost to get started is gas money to travel to your customers' homes and the cost of marketing materials such as flyers and a website. Don't forget to check out bargains and coupons from providers like GoDaddy.
6. Pet Walking and Sitting
There are a lot of busy pet owners out there who sometimes struggle to give their pets as much exercise as they would like to. As well as walking their pets, you can also make money by offering a pet sitting service for owners who are on vacation or out of town on business. All you need to get started is a love of animals, some business cards or flyers, and the means to travel to your clients' locations.
7. Day Care
If you love working with children, running a home day care could be the startup for you. There are a lot of busy parents out there looking for affordable and reliable childcare options. Do check the regulations in your local area for this kind of work as you may be restricted to how many children you can care for at a time. Startup costs are usually just a few marketing materials.
If you want to go into business for yourself, you don't need big bucks to invest. By using your existing skills and starting small, you can quickly build up a lucrative business for very little outlay.
About the Author
Joel Cortez is a content writer for Mamma.com, a coupon search engine website.