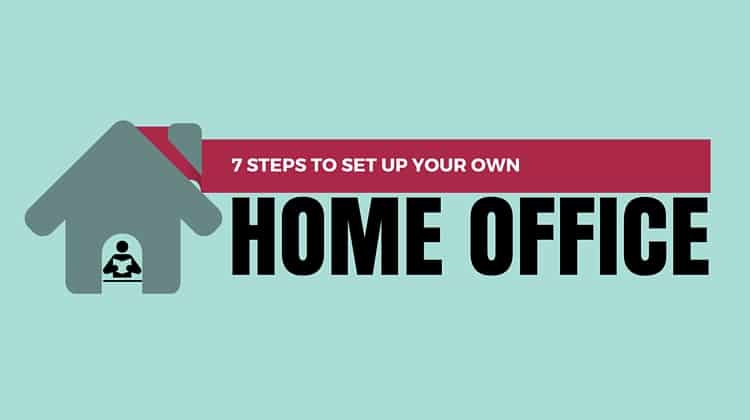 Sponsored by Local Digital:
Working from home gives you maximum flexibility and can increase productivity immensely, but you have to create the right home office environment to make that happen. When you work in an office, everything you need is at your fingertips. You need to recreate the same convenient environment in your home while minimizing distractions as much as possible. Here are some tips to help you get started.
1. Buy Your Furniture
Working from your kitchen table won't suffice for the long-term. You need a real desk with drawers and adequate desktop space to comfortably hold your computer, keyboard, printer, and all of your papers. You also need filing cabinets and storage cabinets for things like extra paper and printer toner cartridges.
2. Get the Right Technology
You can't maximize your productivity if you don't have the right technology to do your job. This means you need a powerful computer that won't slow you down. You also need a printer that doesn't take five minutes to print a single page. When you buy a printer, consider getting one that includes copying and scanning functionalities. You'd be surprised how often you'll use both!
3. Choose the Right Phone System
There are a number of different options for your home office phone system. You could use your mobile phone or set up a business line through your local phone company. Voice over IP (VOIP) is also a popular and affordable choice for small businesses and home offices. Just Google "VOIP providers" and you'll find many options to choose from. Some providers even give you the necessary equipment at no extra charge.
4. Set up Your Email
If you're working from home for a company, then it's likely that company has an email system you'll be required to use from your home office. However, if you own your own business, then you can choose the email provider you use. One of the most popular options is to use the email system provided through the web hosting company that hosts your business website. This isn't always the best option though.
If you change your hosting company in the future, you'll have to change your email provider, too. For this reason, many people start an affordable Google Business account, which includes a custom email address (rather than an @gmail.com address). Set it up once and you're done. Your email can follow you anywhere.
5. Buy Your Supplies
You can't work without office supplies! Make sure you have a good supply of paper, folders, pens, staples, paper clips, tape, and highlighters. Think about your daily activities and make a list of the supplies you need to complete your tasks.
It's a good idea to consider joining an office supply store rewards program. Not only will you get points that you can use to reduce the costs of future purchases but you might also get coupons, special discounts, and free shipping on online orders.
6. Keep Your Office and Home Separate
For tax purposes, it's imperative that you keep your personal and business finances separate. That includes your home office. Everything you keep in your home office, buy for your home office, use in your home office, and do in your home office should be business-related. Everything personal, should be kept, used, and done outside of your home office.
If you're ever audited (or sued), you don't want the IRS (or the person suing you) to find that you've been mixing your business and personal activities, which could end up getting you into big and expensive trouble!
7. Start Marketing
If you own a business, then it's time to start promoting it from the comfort of your new home office. At the very least, you should create your business Twitter Profile, Facebook Page, and LinkedIn Company Page and start publishing useful content and following influential people in your industry.
Launch your website if you haven't already done so and make sure it includes a blog! Publish content that your business' target audience will find helpful and meaningful. Mix your posts up with text, video, infographics, and images. Don't be afraid to get creative!