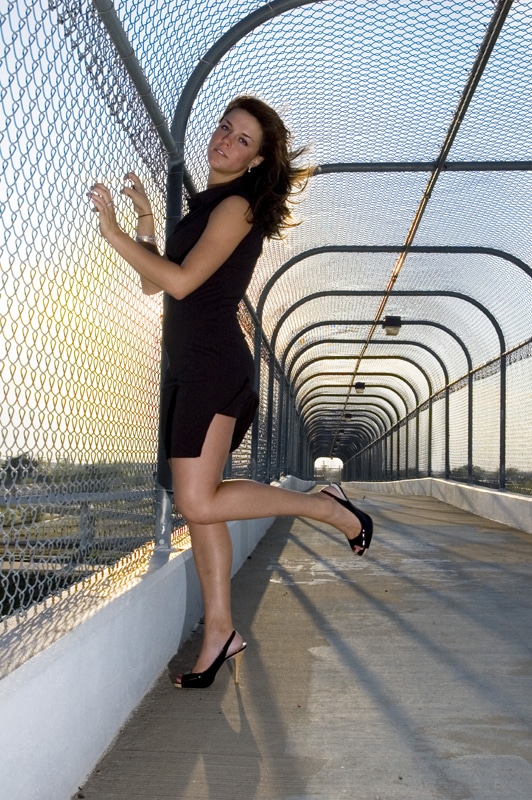 I talk a lot about how to be irresistible online, to attract your ideal customers and make more money. But the fact is that most of us really don't feel very irresistible, and it can feel like a big stretch to imagine ourselves actually being irresistible to potential customers.
If you don't feel irresistible inside and out, then it's going to be difficult to figure out how to be irresistible online. Because even your online presence and marketing has to start with YOU. And if you're not feeling it, the people who come in contact with you are going to pick up on that.
Harness the power of your imagination to start feeling irresistible.
Imagine for a moment that you were irresistible. Close your eyes and picture what that would look like. How would you act? How would you look? How would other people respond to you, and how would you respond to them?
Now think about how you will feel when you are irresistible. What does your body feel like? What emotions do you feel? Do you feel strong and powerful? Or maybe you feel relaxed and sensual? Describe and feel those emotions right now as you imagine you being irresistible.
Doesn't that feel GOOD? Wouldn't you like to feel that way all the time?
Now imagine what it would look like and feel like to take that online! When you're already feeling irresistible in and of yourself, what difference will that make in your website, Facebook presence or Twitter conversations? How will you act and how will other people respond to you? What will your website look like and how will visitors feel when they come to your site?
And by the way, you may want to take notes on this and write down what you're picturing and feeling! This vision will help to guide you when it's time to get some help with your website, or make some improvements on your own.
When you come from this irresistible, feeling good space, it will help to lead you to the branding and strategies that will convey that same irresistibility online! And if you decide to hire someone to help you, these notes can be a great resource for them to help them see your vision and what you want.
Keep seeing and feeling it!
Now that you've started to see and feel what it is like for you to be irresistible, hold on to that vision. Come back to this exercise as often as you like and spend time imagining, feeling the feelings and picturing how it will look. As you tune in and focus on this vision more and more, it will start to shift you toward actually being more irresistible! You'll find yourself taking actions, saying things and thinking thoughts that make you more irresistible. It's inevitable!
As this irresistibleness starts to grow and build inside you, it will also radiate out into the world around you. You'll start to attract more ideal clients, your relationships will blossom, and most importantly, you'll feel better than you ever have before.
And that irresistibleness will start to permeate and reflect through your website and the rest of your online presence.
If you want to take this further and get some help to really tap into your own irresistibility and fall in love with yourself, I am giving away one ticket to Release Your Inner Vixen, a program by my friend Kimberly Riggins from The Art of Eating Chocolate Naked that will help you use the power of pleasure to create the life of your dreams. You can find out more about the program and how to enter to win a ticket by clicking here.