I'm very happy to announce that Becky Sheetz-Runkle has joined the WomenOnBusiness.com writing team.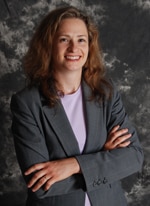 Becky Sheetz-Runkle is a strategic marketer, martial artist, speaker and the author of Sun Tzu for Women: The Art of War for Winning in Business. She is co-founder of Q2 Marketing, a technology marketing firm in the Washington, D.C., metro area. Becky has 20 years of experience in communications, public relations, copywriting and marketing strategy.
She's an expert on Sun Tzu for business, business strategy, and the challenges and attributes of women in business. She can be reached at [email protected].
Please join me in welcoming Becky to WomenOnBusiness.com!