NEWS AND INSIGHTS UPDATE:
Researchers from Save the Children analyzed the health, education, and economic status of women in 165 countries and released a ranking of the best and worst countries in the world to be a woman. Norway took the top spot and Somalia came in last. The top 20 are:
Norway
New Zealand
Australia
Denmark
Iceland
Finland
Sweden
Netherlands
Ireland
Belgium
United Kingdom
Slovenia
Portugal
Spain
France
Germany
Canada
Estonia
United States
Switzerland
You can see the full list here as well in the graphic from National Post below (follow the link below to view it at a larger size). Are you surprised by your country's ranking?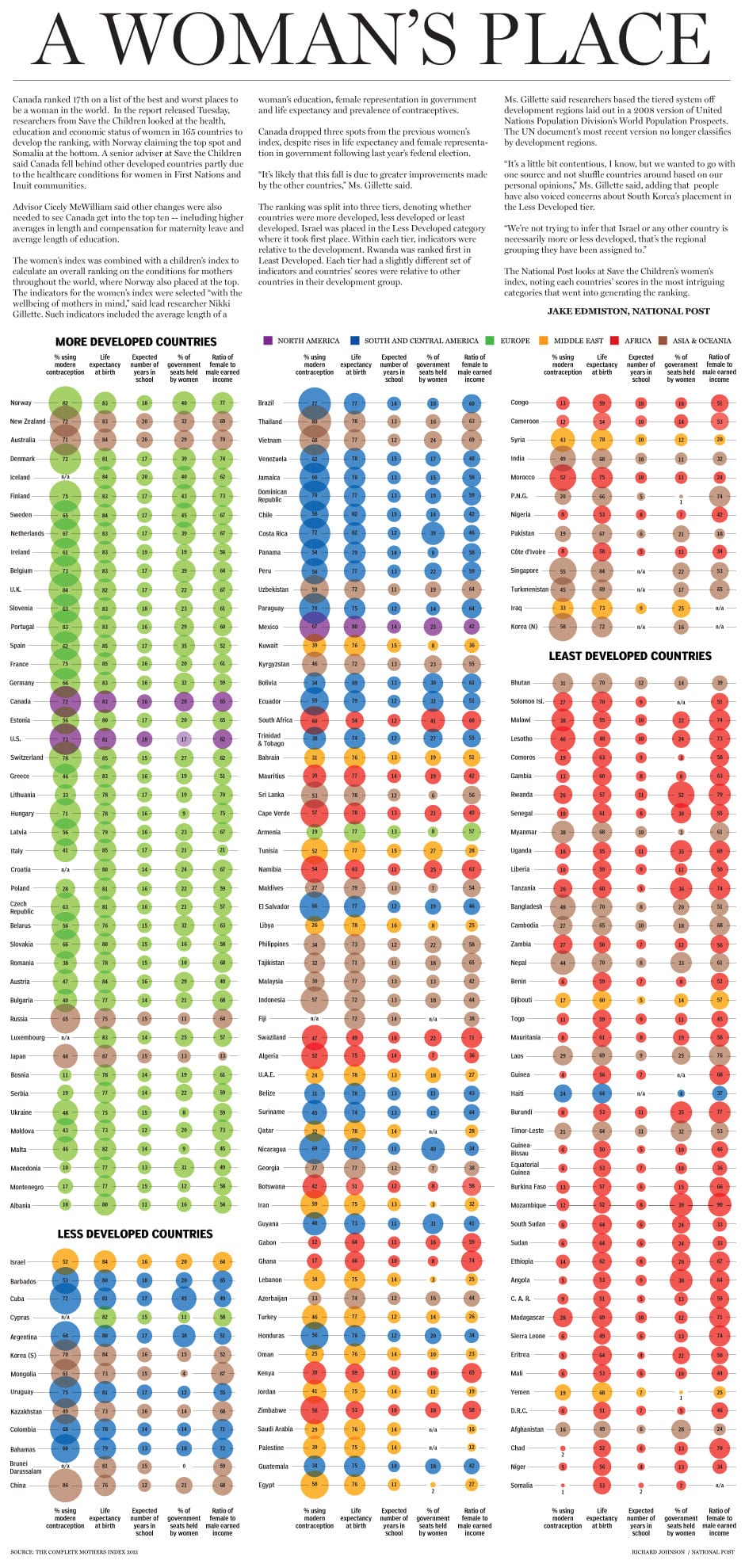 Read the full story: A woman's place in the world, ranked from first to last via news.nationalpost.com