Please join me in welcoming another new contributor to the Women on Business writing team, Bethany Wood. Learn more about Bethany below and keep an eye out for her articles which are coming soon!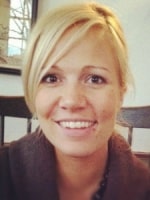 Bethany Wood is a serial entrepreneur and has started several successful companies in a variety of fields including manufacturing, distribution, consumer goods, financial services, marketing and consulting. She is currently the President of SEI International and has business interest in the US, India and China.
As an entrepreneur Bethany is constantly finding opportunities to expand SEI's holdings and as a business owner she is continually learning new ways to improve business performance. As a writer Bethany contributed to and edited the Back to Basics management book.
To receive additional business tips from Bethany follow her on Twitter @BethanysTips or read her blog www.BethanysTips.wordpress.com.