I am very happy to announce that entrepreneur, speaker, and author Brittany Love has joined the Women on Business writing team. Undoubtedly, she will bring great insights about entrepreneurship and the world of non-profits. Please join me in welcoming her to the team!
You can learn more about Brittany below.
About Brittany Love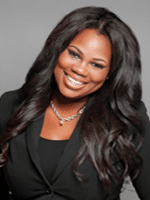 Brittany Yates is an astute businesswoman; she is a business blogger, motivational speaker, philanthropist, and author of The Fundamental Journey of Entrepreneurship Through Prayer.  At the age of 17, she started investing in the lives of teenagers coordinating an after school program which sparked her love for the community and entrepreneurship.
Brittany began to incorporate entrepreneurship programs for students within the after school program, which later branched out into a nonprofit organization, Endless Dreams Foundation, now assisting youth with work employability skills and college preparation. Brittany is determined to make a difference in each person's life that comes in her life.
In addition to her nonprofit organization, Brittany opened Brittany Love Consulting, which offers business coaching to assist aspiring and established entrepreneurs reach their full potential in business. She is passionate about encouraging and teaching entrepreneurs how to develop sustainable businesses that will last them a lifetime.