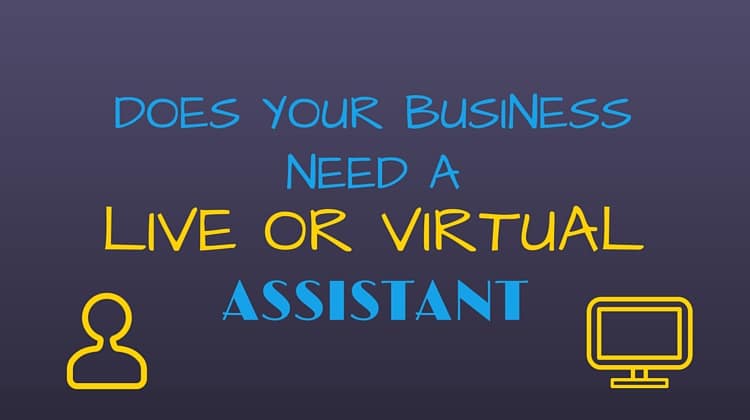 Virtual assistants are all the rage these days. Generally speaking, they are cost effective, efficient, and work on an as-needed basis. The "relationship" is not complicated, and in most cases, you are paying per task. It's easy to see why this mode of contract work has become so popular.
Despite popularity, virtual assistants are not right for all business owners and business types. Before you make your first hire, ask yourself these very important questions.
Is Your Business Data Sensitive?
Some businesses have serious privacy and confidentiality concerns. For example, as an attorney, I cannot allow just anyone to review client files and have access to client data. Much of the assistance I need is with client management, and therefore, a virtual assistant would not prove useful.
Likewise, other professionals that require confidentiality will have to carefully determine what information (if any) they can provide a virtual assistant. A good rule of thumb is that if you don't allow client files to leave the office, then a virtual assistant will not work for you.
Even if you have minimal work, there are plenty of assistants for hire that are willing to come and work for a day or two in your office. This may prove to be more effective as you can specifically train and discuss confidential matters in house and monitor the assistant's activity.
Do You Know What You Want the Assistant to Do?
If you are anything like me, you have a hodgepodge of "to do's" for an assistant. My list is mostly the containment of the never-ending piles of paper mounting on my desk and throughout my office. Clearly, this is not a task for a virtual assistant. However, other things such as managing social media posts, making phone calls, information gathering, data entry, and letter writing may be appropriate for a virtual assistant.
If you aren't clear on the "to do" list, you need to be clear about the budget. As with live assistants, virtual assistants charge by the hour. However, you have to clearly communicate specific tasks and the outcomes you want and need from the virtual assistant.
This should be the case for a live assistant as well, but I find that remote explanations are not as clear as in person explanations. Not knowing what you want to accomplish with the virtual assistant can cause confusion and it may ultimately leave you frustrated.
Is This a Long-Term or Short-Term Assignment?
While the point of a virtual assistant is to have flexibility in work hours, you may find yourself relying upon your assistant more than you originally thought. As you move past tasks into ongoing support, you must determine if "virtual" still works for you.
I know plenty of people who have used virtual assistants as ongoing support. However, just as many have decided that the remote situation did not work for them in the long run.
It's all a matter of preference and there is no right or wrong answer. However, you do need to ensure that you are clear about your intentions. Switching assistants is never easy, and if you have someone that you have made a connection with remotely, transitioning to a live assistant may not be as simple. Will you need your virtual assistant to train your live assistant?
Finding the Right Assistant is the Key
Whether live or virtual, having the right assistant is key to small business operations. They handle tasks so you can focus on the big picture. If you spend all of your time managing the assistant, you have defeated the purpose of hiring one in the first place. Be sure to understand your own needs as well as the business needs and thoroughly consider how the assistant is going to be utilized.