COUNTDOWN DAY 5:
Equal Pay Day is April 9, 2013. That means we're five days away from a day that shouldn't need to exist in 2013, but unfortunately, the pay gap is far from closing.
Women on Business is counting down to Equal Pay Day 2013 with five days of gender pay gap statistics that show just how little things have changed since the 1970s. Subscribe to Women on Business or follow us on Twitter, so you don't miss any of the frustrating and often startling data.
Please share these statistics with your own audiences, so more people become aware of how big the gender pay gap is today.
Click the image to view it at full size.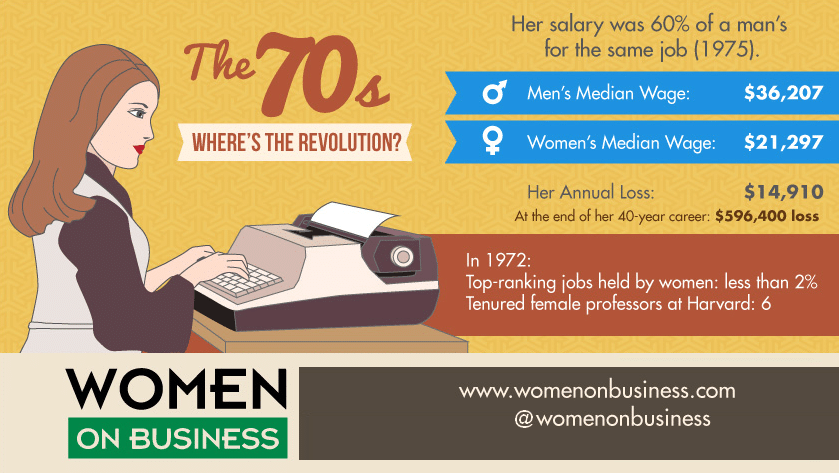 View the Gender Pay Gap Slideshow to learn more equal pay statistics.