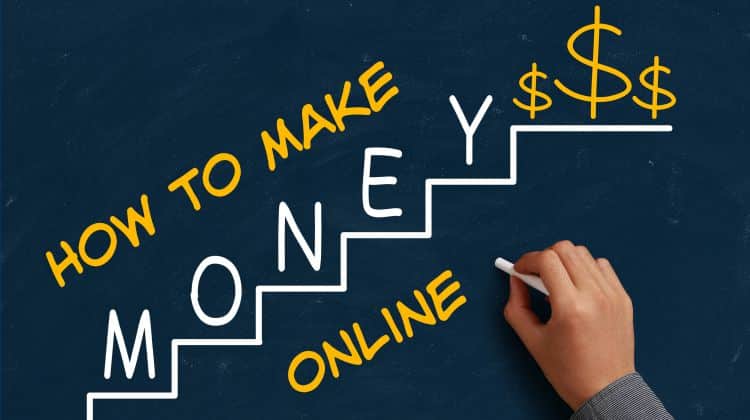 Sponsored by Promocodeclub.com:
There are so many ways to make money online today that it's easy to do a Google search and find long lists of 100 or more opportunities. Some of these money-making methods have been around for years. Blogging, using Google Ad Sense to generate advertising revenue, and selling things through eBay, Etsy, CafePress, or similar online storefronts are commonplace today.
But what about the less frequently talked about ways to make money online? So many of these opportunities are already saturated with players that getting noticed is challenging!
If you're not ready to enter the most competitive online money-making markets, then keep reading. Here are a few more creative ways to make money online that you might not be familiar with yet.
1. Create Your Own Online Coupon Site
Do a Google search for your favorite brand followed by the keywords "coupon code" or "promo code" and you'll get a lot of results. Guess what? You can create your own online coupon code site and get on that search results list, too! In fact, creating coupon code sites is growing in popularity not just in the United States but around the world. For example, askmebazaar coupon provides a wide range of coupon codes to consumers in India.
Creating your online coupon site is easy! Just create a self-hosted WordPress site, choose a coupon theme, upload some coupon plugins, and start entering information and codes. Publish your site, and you're ready to go! Ariel Rule from Elegant Themes published a great guide to create your own coupon site that will help you immensely, and Colorlib provides a list of 15 coupon site WordPress themes to get your creative juices flowing!
2. Sell Your Own Online Courses
If you have knowledge or skills that you could teach to other people, then why not create your own online learning website? Even easier—create and sell your courses through an established online learning site like Udemy. It's extremely easy to use and your courses will be available to people around the world very quickly.
If you're considering selling online courses, it's not that difficult to create your own learning site using WordPress. If you decide to go this route, be sure to check out Chris Lema's article about creating an online course with WordPress. He goes in depth on the pros and cons of six common methods used, which will definitely help you pick the right option for you.
3. Resell Web Hosting
Many web hosting companies offer reseller accounts. Anyone can purchase a reseller account for a flat monthly or annual fee. They can then resell that hosting "space" to other people who need web hosting for their websites. The reseller can charge any amount they want to the end-user and add as many end-users to their reseller account as they want. Even better, they can keep all of the profit.
Keep in mind, technical issues will arise that you'll need to be able to handle or your end-users will not be happy. Therefore, becoming a web host reseller is best for people who have some technical abilities.
There are so many ways to make money online. Don't limit your creativity. If you can't find a place to sell your products or services, check out Fiverr where just about anyone can sell just about anything for $5.