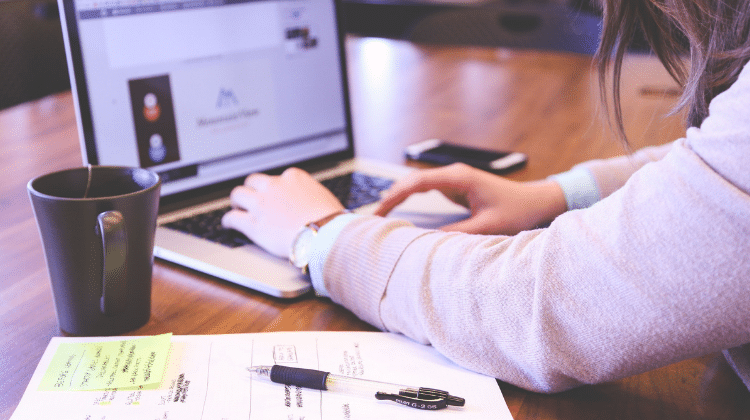 Sponsored by HostPresto:
There are different strategies with flipping websites, depending on how you wish to approach it. No one methodology is necessarily superior to the others. In this article, you'll learn what is involved with website flipping, whether it still works well, and what options there are for people with different ideas about execution.
What Is Involved with Flipping Websites?
Each person involved with website buying and flipping will have some similarities in their processes and things that differentiate them too.
Essentially, website flipping involves the following steps:
Finding a suitable website for acquisition
Making an offer and attempting to complete the purchase
Taking ownership and transferring the website to your web hosting account
Expanding the existing content (optional)
Adding fresh content (optional)
Getting new backlinks (optional)
Increasing web traffic
Increasing monthly income
Banking the monthly income
Selling the website
Achieving a double-digit ROI
Much like with a value-based investor, flippers are investors (albeit short-term ones). As a flipper, you would aim to copy their processes by using capital to buy and improve websites and then flip them for a profit.
The total return is the accumulated monthly income plus the sale price (net of broker, escrow, and foreign currency fees), minus the cost of purchase and expenses during the ownership period (content, backlinks). Where investors differentiate themselves is in how they execute each step along the way and which ones they omit or execute in an unusual way to get an edge over the competition.
Starter Sites Far Less Convincing
While looking on Flippa.com, there are numerous people attempting to sell websites with single-digit monthly income. They talk up the prospect of "expansion potential, easy to get traffic," and so on. However, the reality is that the content quality on these starter sites is likely to be questionable, at best, the keyword research mediocre, and the prospects, doubtful.
Rather than a multiple of monthly income (20X), sellers focus on the wrong things like the value of the thin content, a WordPress setup, and more. In reality, other than domain age, these sites are worth less than zero because their maintenance costs eclipse their income if bought as part of a broad website portfolio.
The Maturation of the Website Flip
Smart website investors are looking for sites that aren't stuck in a single niche with no room for expansion. While these sites with a three-digit or four-digit monthly income appeal to the Steady Eddie investor, there are not as many possibilities for a flipper to increase the value of the website and then sell it.
The active website flipper is looking for opportunities to buy at a discount to typical 20-25X monthly income valuations. If the site doesn't look great, no problem; a web design with optimization can boost conversion rates later. When the monetization is missing key opportunities to make more money – whether that's having an extra ad on the page, changing ad placements, or using affiliate products instead – it's possible to boost revenues considerably without increasing traffic or Google rankings.
Not Every Flipper Has a Minimal Ownership Period
Smart investors look at what return they can get for different ownership periods. It takes time to locate new investments. It's often necessary to sit on cash waiting for the next website that represents a fresh opportunity. Because of this, sensible flippers focus on the achievable ROI over the full period of ownership.
Leaving money on the table because of an obsessive need to sell a site recently purchased is a bad tendency of some website flippers. The better operators – which you can certainly learn to be – look at how they can add value to the site they're buying and maximize the return over the holding period. Sitting on cash earns them next to nothing. Returns must be meaningful to cover the broker's fees, escrow fees, bank transfers, foreign currency conversions, and other related costs of these transactions.
Web Hosting is a Major Piece of the Puzzle
Using high-quality web hosting is important. You'll occasionally run into difficulties transferring a website across from the previous buyer (or the other way around), and the web host's support will be invaluable.
Also, bear in mind that a website's load speed affects its bounce rate and conversion rate. Sites being sold often don't have the best hosting – low-cost, slow, shared hosting from the cheapest providers is typical. By using better, faster web hosting, acquired sites often get a boost in Google rankings because pages load faster.
Web hosting is an often-overlooked aspect of a website flipper's successful operation, but it shouldn't be. It makes a significant difference. This is true post-acquisition, during the full ownership period, and when attracting prospective buyers at the flipping stage too.
Big Players Entering the Fray
Major digital asset acquirers like Wired Investors are buying up big sites. They released a training course teaching people how to buy sites; they acquired the majority of Long Tail Pro in 2016. Media corporations have dipped their big toe in the digital waters with buyouts of major online brands with multi-million monthly traffic numbers.
The goods news for smaller website flippers with pockets that don't run as deep is it only legitimizes the market. A rising tide raises all boats.
Private investment funds are becoming more common in pool funds that invest in a portfolio of websites. These are usually created to hold, improve, and flip years later, rather than in a few months.
Website flipping is a growing investment model that has matured considerably over the last couple of years. The monthly multiple for established sites used to top out at 20 times monthly income, but routinely, Empire Flippers are now selling sites for 25-35X monthly income. Buyers are also considerably more sophisticated than in years past, so it's less easy to flip a starter site and make money. The bigger return is in buying, renovating, expanding, and later flipping the site. Adding value is key to this strategy now.