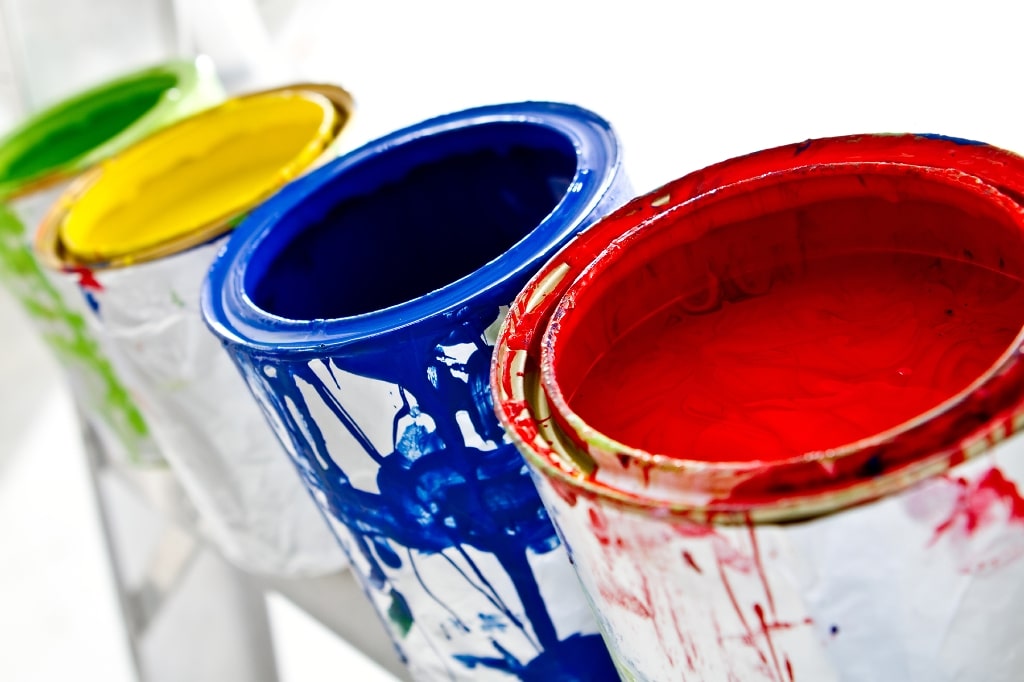 Sponsored by Super Amart:
It's hard to feel inspired when settling down to work in an uninspiring home office space. The sad reality is, if you don't like your office, you're very likely to try every excuse in the book to not get back to work. However, if you just love your office and can't wait to begin the day, then no doubt your productivity will increase through the roof.
If your home office is a little drab and dated, and could use a complete makeover, then read on. Here are five ways you can give your office a much-needed facelift.
Repaint Your Office
If you're looking to inject a little life into your office without giving it a complete overhaul, then pick out some paint, grab a couple of brushes – and maybe a couple of friends – and give your office a fresh coat of paint.
Make sure you choose the right colors for your office though; stay away from reds as these colors can often lead to distraction, worry and an inability to concentrate. Instead, go for neutral colors such as taupe, off-white, and warm grays, as these generally promote concentration and relaxation.
Buy New Furniture
Flick through any furniture catalog these days and you'll be inundated with pages and pages of stylishly designed (yet still functional) office furniture that is just perfect for revamping your outdated office.
Pick up a new desk, chair and bookshelf from a furniture specialist like Super Amart and take your office from plain Jane to dazzling Susie! Again, neutral colors with perhaps a splash of orange or red will fit in nicely with your overall design while still creating the kind of environment where you can get some serious work done.
Change Your Flooring
Sometimes a simple change of flooring can totally alter the way your office looks. If you are currently working on carpet, consider laying some polished floorboards instead that match the overall color scheme of your office. Not only does it look great, but the sound of walking on floorboards can help you feel like you're at an actual office instead of working at home.
Add Some Life to Your Office
Whether it's placing some indoor potted plants on your desk or in the corners of your office, or having a fishbowl on your desk, adding some life into your office space can dramatically change its overall look and feel. Several plant species, such as lady palm, Madagascar dragon tree, and spider plant thrive in low-light environments such as indoors.
Hang Some Great Artwork on Your Walls
Finally, choose a piece of art or photography that you like and hang it on one of the walls of your office. A great painting or photograph can inject a little of your own personality into your office. It can also motivate you when you're lacking a little inspiration – not to mention making the whole office look so much better.
Do you have any other suggestions on how you can give your office a new lease on life? Share your ideas in the comments below.