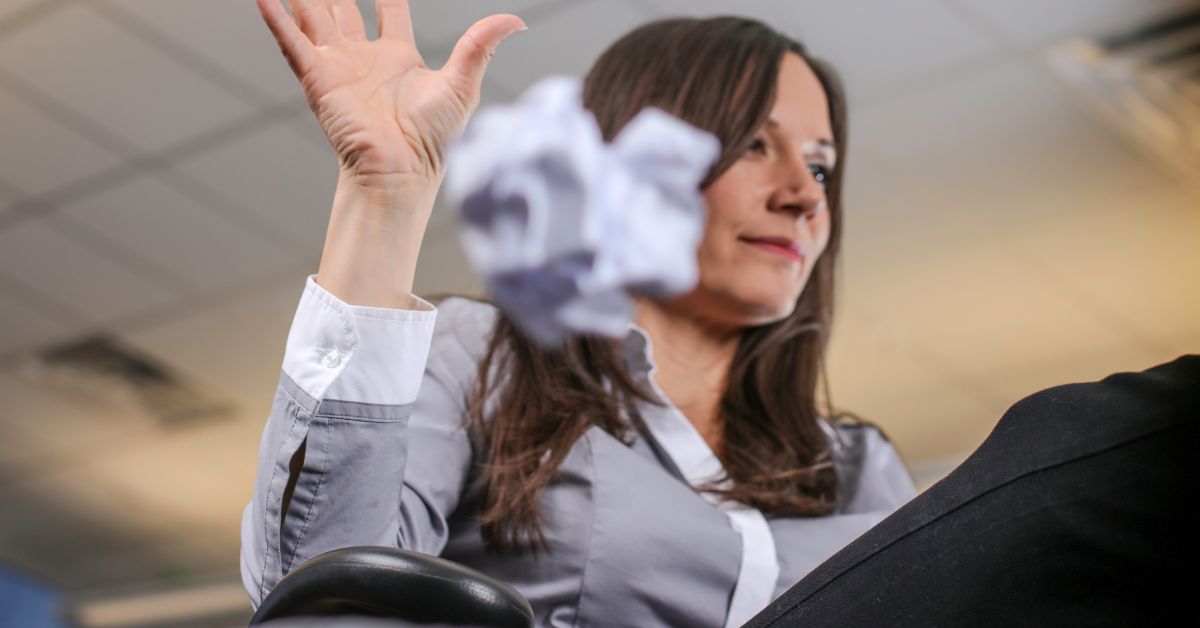 Fail faster. Fail forward. We've all heard the adages related to success that involve failure. We clearly all understand that failure or mistakes are a normal part of life and business. In fact, every inspirational guru will tell you to fail faster! However, what they don't tell you is how.
When you're experiencing a failure or mistake, you're operating from feeling. You're feeling the failure.
Most of us aren't logically looking for the lessons within the failure that actually create the momentum toward future success we all desire. But what if there were a structure to failure? A way of categorizing failures so you would be able to determine the lessons and areas of improvement faster.
Years ago, a business mentor of mine shared three categories that had been taught to him by one of his business mentors. It has been the framework I've used to evaluate failure or mistakes in order to more quickly rebound.
The Ones You Could Have Avoided
The first category always leads to an internal character flaw; one we all seem to have. Procrastination. Avoidable failures are situations in which we know how to prevent them but we don't. These are situations that we know when they are happening that they didn't have to happen; we let them happen by our lack of effort.
One of the most recognizable avoidable failures is one that most of my business coaching clients have made or are currently making – not separating business and personal funds as well as having well kept financial records.
They know they need to separate funds. They know they need to clean up their record keeping. However, many will avoid this until they're forced by their CPA to fix this issue!
In fact, I've had clients who avoided this until their CPA threatened to quit. They then spent three months of work fixing their financial mistakes. They readily agreed they could have avoided the yearly pain of reporting for their taxes and the extra three months of back work if they had just fixed the problem the first year!
Avoidable failures don't just follow us in business. Health issues are almost always linked to avoidable failures. We know how to live healthier lives. We just don't. We live in debt and clutter because we don't take control of our finances and shopping addictions. We know how. We just don't.
Avoidable failures teach us lessons in personal improvement. They're moments that we choose to either improve an area of our business or lives or continue to procrastinate, which could lead to ultimate failures like the end of a business, relationship, or even our lives.
Bigger is Better, Right?
My mentor called these Perfect Storm failures. These are when we seem to be going through a season in both our businesses and lives that have multiple challenges, failures or obstacles. They might include the Avoidable category and could also include the third category that I will share in a bit. However, they tend to be multi-faceted and across multiple areas of our lives.
For instance, one of my clients came to me with the following scenario – recently diagnosed with Type 2 diabetes, partner in business wanted to sell or be bought out, teenaged child making some bad choices, and a slump in revenue because said business partner wasn't engaged.
My client readily admits that their health diagnosis could have been avoided if they had changed their diet and lost weight three years ago. But now they have to make changes rapidly while also adjusting to medication protocols.
She also admits that her partner began sharing that they wanted to exit the business two years ago. She ignored the conversations as just being a little stressed and that they truly didn't mean it. She never asked questions. She never considered that they really did want to exit the business. As they began to disengage mentally and emotionally, revenue and growth slowed down and then began to drop.
My client understands that communication should have happened. She could have navigated the exit of the partner while her business was still in a position of strength. Now she has to navigate the transition and plan a comeback.
Lastly, she recognizes that a lot of the drama with her teenage son could not have been completely avoided because she has little control of his decisions. However, she now has to find a way to guide him to better choices while dealing with a lot of problems in other parts of her life at the same time.
Perfect Storm. Big time failures, mistakes and obstacles across multiple areas. While the only way to correct is to keep moving through, it doesn't make the day-to-day of this type of failure any easier to navigate.
However, because she does know the scope and all the areas and pieces, she can take responsibility faster, have stronger conversations with realistic expectations of timelines and results as well as give herself a little grace that all storms do eventually pass. She is able to articulate that when this Perfect Storm passes, she would like to feel and look better, have a stronger business, better communication with her soon-to-be former business partner, staff, and clients as well as a better dialogue with her teenage son.
It helps to define the outcomes you want when the big failures and challenges happen.
I Choose This
The third type of failure is one that could be considered intentional. It's when we intentionally choose to do something that we know will not work the first time. We intentionally take a risk to step outside of our comfort zone to learn or experience something.
First time business owners understand this type of failure. You'll learn as you go. No failure or mistake is usually fatal. They're just moments of improvement, learning and getting stronger.
Every entrepreneur knows this to be true. We start businesses without knowing all the "how's". We start businesses without having proof of success. But here is the key, we do it anyway. We expect challenges. We expect failures and mistakes. But we do it anyway.
This also shows up when we watch toddlers learn to walk, and the stumbling efforts of children as they learn to read. And don't forget the mistakes we make when we're learning to drive for the first time!
I Didn't Die
Ultimately, we know that failure isn't fatal. However, we all struggle to move through and rebound as quickly as possible. By taking a moment to reflect on the type of failure we're experiencing, we can gain insight and apply learning faster.