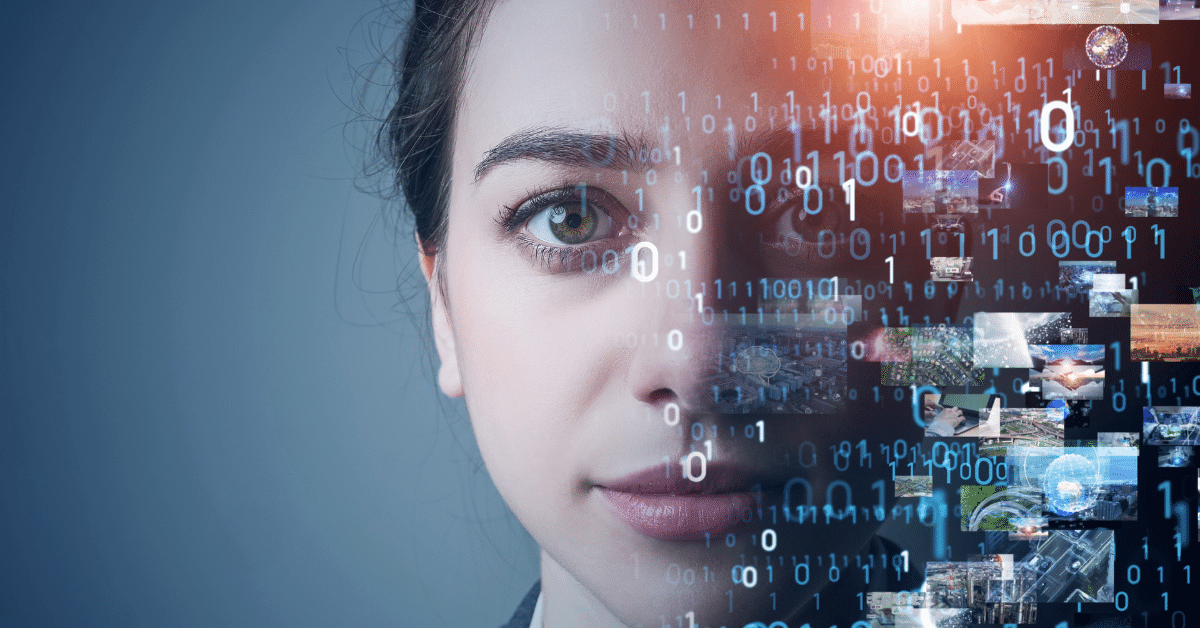 In 2022, less than a third of corporate leaders at the VP level or higher were women, according to Women in the Workplace 2022 by McKinsey and LeanIn.org. In the study, 48% of women cited a lack of opportunities to advance as the key reason they moved on from their jobs. The barrier for women to achieve leadership roles has consistently been higher than for men. New technologies may change this pattern.
With the launch of Chat GPT from Open AI and similar generative Artificial Intelligence (AI) software, 2023 can be the year women make a strong case for advancement in the workplace by becoming subject matter experts on generative AI in three key areas:
Linguistic Intelligence
Maximizing Efficiency
Female Entrepreneurship
Linguistic Intelligence
No prior experience in AI is required to make the most of these new tools. In fact, they often deliver the most exciting results for people with strong descriptive language skills versus a technical background. For example, having well-developed emotional intelligence allows people to prompt AI tools to provide results that display a specific sentiment, such as confidence or appreciation. Women who use their strengths in communicating the desired emotional tone of a project, and not just the facts required, will develop superior output from AI tools.
Traditionally, one of the requirements for "executive presence" in the workplace is linguistic concision. Women who use more words and examples to explain their point of view are generally interpreted as less authoritative. AI flips this on its head. Women's advanced descriptions and language skills become an advantage when prompting AI. The more information and explanation AI is given, the more unique and useful the results.
Conversely, AI can help women increase their "likability," a critical factor in assessing women for hiring and promotion. Women who display leadership characteristics, such as demonstrating career ambition or taking charge of projects, are more often penalized for these actions. They are seen as less likable relative to men when they display strong leadership. While men are rewarded for dominant language, women will face a backlash for saying the same thing.
With AI tools like Grammarly, women can become aware of when they use words, such as imperative verbs, that may come off as assertive. AI can prompt women to rephrase their language to be perceived as more likable. For example, if a woman says, "get me the report by Tuesday," she may be considered demanding. AI could prompt her to change it to "it would be so helpful if you could get me the report by Tuesday" instead.
While it should not be necessary to modify one's language to receive equal treatment in the workplace, the reality is that over 63 studies have shown women are penalized for saying the same thing as a man if it's considered dominant.
Maximizing Efficiency
According to research by Harvard Business Review, women carry out more of the administrative tasks in the workplace, such as taking notes and scheduling meetings, even among high-level peers. Using AI tools, nobody needs to do this corporate housework. With the deft use of AI, routine tasks can be automated to create space for more strategic endeavors. Even mid-level work, such as data analysis and creative ideation, can be enhanced with AI so that work discussions center on decision-making, not information synthesis.
It gives women business leaders more time to focus on the bigger picture, such as developing new products or services, building relationships with customers and partners, and identifying new growth opportunities. Being seen as strategic, and not just helpful, is critical to move up the corporate ladder.
In addition to reducing women's administrative work, AI can be used to highlight women's achievements fairly. Traditional manager-led annual performance evaluations are often biased negatively toward women who take charge in the workplace. According to "Inside the Black Box of Organizational Life: The Gendered Language of Performance Assessment " by Stanford researcher Shelley J. Correll, women are critiqued on their personalities in reviews, particularly if they pursue positions of power, while men are assessed on their work outcomes.
AI tools can help managers assess their use of words when describing women who seek career advancement that are rewarded in men. Using AI, individual performance can be tied to specific measured variables such as the delivery of key results and less reliant on implicit bias in evaluating women on their personalities and not their performance.
Female Entrepreneurship
Just as women were early adopters of platforms such as Etsy and eBay, women can take charge of their careers by selling their innovative AI prompts in new marketplaces explicitly built for this purpose. Whatever a woman's passion may be, when a woman develops high-performing prompts on that topic, she can earn income from her work.
According to a recent survey by The Harris Poll on behalf of Career Builder, women prefer opportunities to work remotely at a higher rate than men. Gaining expertise in AI and building income by selling custom prompts allows women to develop an innovative, intellectual product. This independent work provides flexibility in both location and schedule, while aligning women with highly-respected career growth.
Women who take an early interest in AI also have the opportunity to build larger businesses on the power of this new technology. According to Gartner, the business value of AI will reach $5.1 billion by 2025, proving fertile ground for business investment now.
For women, the timing of the launch of new AI tools could not be better. The pandemic changed the startup landscape dramatically as women suddenly began creating new companies at a breakneck pace. No longer satisfied in the corporate environment and juggling the lingering impacts of the pandemic, women now found almost half of all startups, according to The World Economic Forum's Global Gender Gap Report 2022.
The ease of access to AI tools and the infinite ways they will change society create perfect conditions for female entrepreneurs to take the lead and develop the AI-driven companies of the future.
A Bumpy Path
Work still needs to be done to achieve true gender equality in the business world. Women continue to face barriers to advancement, from intrinsic biases toward male communication styles to outright discrimination. Women of color, women in the LGBTQIA+ community, disabled women, and women of menopause age can find the factors contributing to workplace inequality even further compounded due to additional discrimination they may face.
AI will reflect the bias underlying any information it is fed, so it will not eliminate prejudice. Used indiscriminately, AI could even exacerbate it. Like any tool, it's how you use it that matters. If women take an early lead in integrating AI into the workplace, they can ensure that this powerful technology is used to drive growth in their organizations and close the equality gap.
About the Author
Anne Hunter was recently named a Cynopis Top Woman in Media, Data & Research Trendsetter and is the founder of Hunter Marketing, which helps CMOs become the CFOs best friend through Product Marketing and Insights.