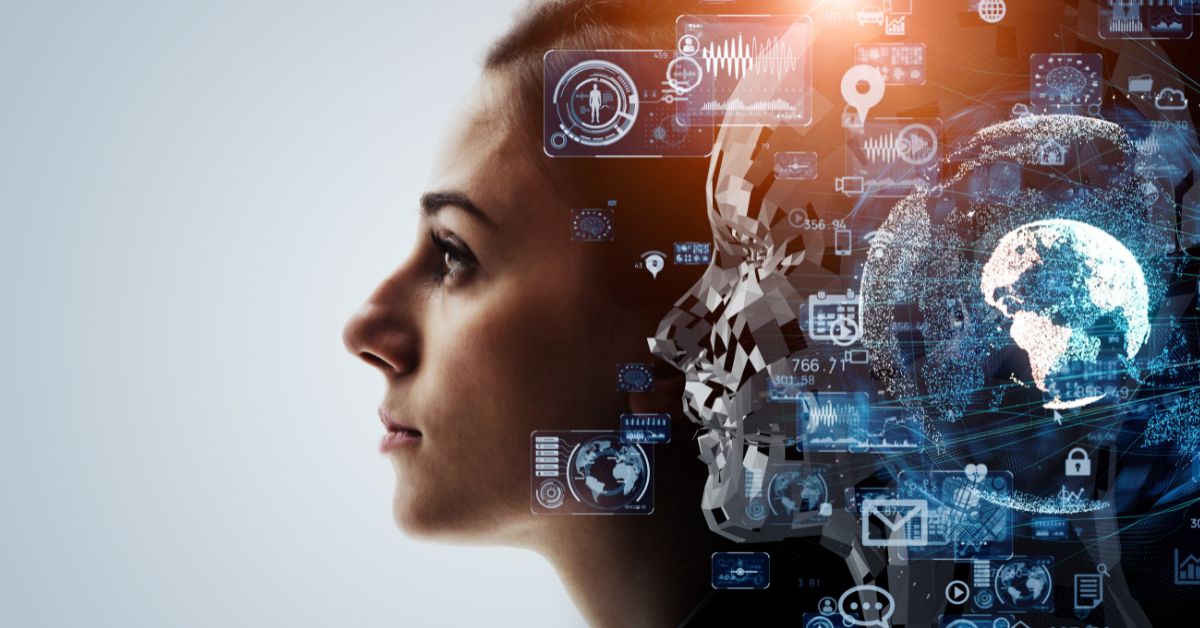 Technological advancements are proving to be important tools for small businesses to stay competitive.
One such technological advancement is artificial intelligence (AI), which is now being utilized across industries to help with processes, increase efficiency, and improve overall business operations.
However, it also comes with challenges, such as cost, complexity, and AI knowledge limitations, causing small businesses to shy away from implementing AI in their practices.
But fear not!
In this article, I'd like to share how AI can help women grow their small businesses in 2023, the benefits and challenges of introducing AI to your business, as well as outline five AI-powered solutions for your business operations.
Introducing AI to Your Business – Benefits, and Challenges
AI can be beneficial in several ways. Outsourcing menial tasks such as data entry, customer inquiries, and general queries to AI-powered chatbots can reduce overhead costs and increase efficiency. AI can also provide valuable insights into the behavior and preferences of your customers, enabling you to tailor your products and customer service offerings.
Despite these benefits, challenges arise with the introduction of AI. Implementing AI solutions can be costly, especially for small businesses that lack the resources to afford new technology. Moreover, AI only functions as well as the data it's fed – meaning the quality of the data used to train AI algorithms should be carefully examined.
1. Automation for Increased Efficiency with Business Processes
As a small business owner, many of us are always on the lookout for ways to boost efficiency, reduce costs, and enhance profitability. One key example of how to achieve this is through the use of automation.
With AI, businesses can automate many of the repetitive and time-consuming tasks that might otherwise consume valuable resources. Thanks to automation, companies can then streamline their data management, optimize cash flow, and reduce the risk of errors in financial reporting.
Best of all, automation using AI is a cost-effective solution that provides small businesses with more time to focus on strategic initiatives that can help drive growth and success in the long run.
2. Utilizing AI-Powered Solutions for Improved Customer Experience
Artificial intelligence can be an excellent tool for improving customer experience by offering personalized responses and experience. AI-powered chatbots allow customers to have 24/7 interactions with your business. Meaning inquiries are addressed rapidly, providing an efficient point of contact for customers.
Another way AI can improve the customer experience is by creating a personalized experience for each customer. AI algorithms can analyze customer purchase history, search history, and website visits to provide your small business the opportunity to offer tailor-made suggestions, deals, and promotions to enhance its relationship and loyalty to customers.
3. Analyze Big Data and Make Predictions
As a small business owner, I understand the importance of collecting data to make informed decisions. With so much information captured, it can be overwhelming to turn that data into actionable insights. Fortunately, the rise of AI technology has provided businesses with a powerful tool to make sense of big data.
With predictive analytics tools that leverage AI, you can unlock valuable insights and use them to guide your business decisions. From optimizing your supply chain to developing new products or pricing strategies, AI-driven recommendations can help you stay ahead of the competition.
Ultimately, AI empowers businesses of all sizes to leverage big data in meaningful ways, driving smarter decision-making and better outcomes.
4. How AI Could Help You With Marketing and Advertising
In addition to search engine optimization algorithms and social media analytics, AI-powered marketing and advertising solutions can incorporate content optimization through the use of AI. With the ability to create compelling and relevant content, AI can relieve you of the tedious and time-consuming task of creating content manually. 
AI algorithms can analyze consumer behavior, as well as the language and tone used in successful campaigns, to generate content that resonates with your target audience.
By improving the delivery of your message, AI-generated content can help increase your conversion rates and generate more leads, resulting in higher sales and revenue for your business.
5. Leverage AI For Cybersecurity Protection of Your Business Data
Finally, cybersecurity is a crucial consideration for small businesses in the digital age.
As the world becomes increasingly digitized, cybersecurity threats have become a major concern for small businesses. However, with the help of artificial intelligence (AI) and automation for increased efficiency, these organizations can now monitor their networks and identify potential risks.
AI has revolutionized the way businesses approach cybersecurity, by enabling quick identification of phishing scams, malware, and ransomware attacks. This has significantly reduced the risk of potential attacks and cyber breaches, ultimately leading to increased peace of mind and productivity for small business owners.
With automation, small businesses no longer have to rely solely on human intervention to identify threats and take corrective action. Instead, AI-powered tools and systems can detect and stop attacks in real time, allowing businesses to focus on what matters – delivering their products and services to customers.
No business can afford to overlook data security, and AI can be an incredibly useful tool in this area.
Getting Started with Generative AI
Getting started with generative AI can seem like an intimidating task, but small businesses stand to benefit greatly from its implementation. However, it's important to approach this technology with dedication and the necessary resources to succeed. Here are some tips to keep in mind:
1. Define Your Business Goals
The first step to incorporate AI into your business is to define your business goals. What are you hoping to achieve by implementing AI technology? Once you have a clear understanding of your goals, you can begin to research which AI technology will best help you to achieve them.
2. Research AI Technology
There are a variety of AI technologies available, each with its strengths and weaknesses. You must do your research to find the technology that will best suit your needs. You may want to consult with an AI expert to get a better understanding of the different options available.
3. Implement AI Technology
Once you've selected the AI technology that you want to use, it's time to implement it into your business. This may require making changes to your existing infrastructure, such as installing new software or hardware. You'll also need to train your employees on how to use the new technology.
4. Monitor Results
After you've implemented AI into your business, it's important to monitor the results to ensure that it's achieving the desired results. If you find that the technology is not meeting your expectations, you may need to make adjustments or consider switching to a different AI solution.
5. Stay Up-to-Date on AI Advancements
AI technology is constantly evolving, so it's important to stay up-to-date on the latest advancements. This will ensure that you're using the best possible AI solution for your business and that you can take advantage of new opportunities as they arise.
Final Thoughts
The use of AI to improve business operations is no longer simply the domain of large corporations. AI can also allow your business to focus on its core competitiveness by automating operations, optimizing data analysis, unlocking data insights, and enhancing the customer experience.
Nevertheless, the challenge of introducing AI to your business can seem large, and it does require careful planning. By following the tips discussed in this article, you can successfully integrate generative AI into your small business and experience the benefits it has to offer.
I encourage small business owners to consider how they can leverage the power of AI finally to take their businesses to new heights.
About the Author
Carol Anne is a digital marketeer and eCommerce expert with a Masters in Entrepreneurship Marketing. She has over 20 years of experience across multiple industries and has a mission is share her learnings insights to empower entrepreneurs to achieve their business goals.