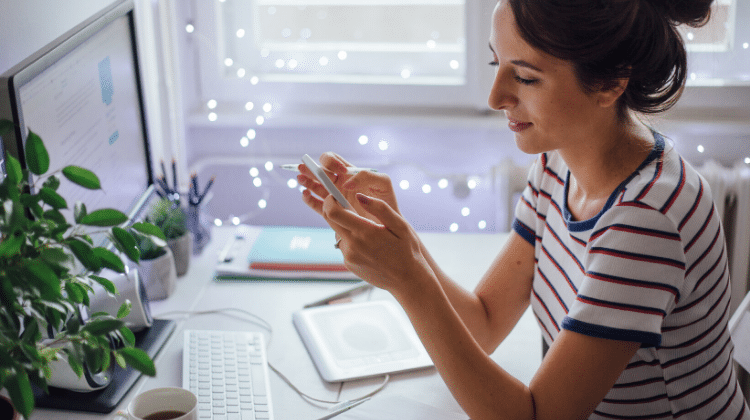 In this digital age, being a social media influencer is a career for many. Defined as a person who can influence consumers to purchase a product or service by merely endorsing it on social media, an influencer is a celebrity of sorts.
They are considered thought leaders or experts in their niche, domain, or function, and in the past few years, influencers have become an integral part of digital marketing. So much so that 69 percent of consumers make a buying decision based on influencer recommendations.
Speaking of Twitter – it's one of the biggest social media channels in the world. As of 2019, there are 300 million active users on the platform. But more importantly, it's an excellent choice for driving sales.
According to Twitter, 66 percent of consumers have discovered a new business at some point on the platform.
So, if you're naturally gravitating towards targeting influencers on the platform to gain brand visibility and to drive sales, you're not wrong. Here is how can you ensure success for your business through Twitter influencers:
1. Identify the Right Influencers
Finding the right influencers is not just about checking the number of followers they have but also about confirming whether their area of interest overlaps with what your business does or business values are.
Not just that, when evaluating an influencer's profile, it's vital to take into account the number of followers and the kind of engagement their posts get on a daily and hourly basis.
The reason proper research is essential is that the audiences of relevant influencers are potential target audiences for your business too.
Tools such as BuzzSumo, Lumanu, and Twiends are useful for identifying influencers based on location or popular hashtags such as #growthhackers, #foodblogger, or #fashionblogger, depending on what is relevant for your business.
You can apply various filters such as location, gender, and area of interest to identify professionals whose voice matters the most in your industry.
Since these tools are paid, and you may not always have the budget to purchase all of them, take your time to see which one has all the features you need to make influencer marketing a smashing success on Twitter.
2. Engage With Their Content
Before approaching them directly with an invitation to collaborate, you must show interest in what your selected influencers are doing. This can be done by liking, commenting, and retweeting their posts so  they know you're interested in them.
You can even include a question in your tweet and tag them – asking for their opinion on a particular topic they're experts in.
After a period of consistent engagement, you should message the influencer directly with a note of appreciation for their work, a request to collaborate, and stating reasons why such a collaboration could be mutually beneficial.
3. Pay Special Attention to Influencers Who Reach
Any influencers who have already retweeted your content or reached out to you directly on any platform are warm leads that should be prioritized.
Social listening tools such as Mention provide good ways to track accounts engaging with your business and thus identifying a new set of influencers to work with potentially.
You should then reach out to these influencers by following them, engaging with their content, and messaging them directly to thank them for sharing your content on the platform. Such interactions could be the start of a mutually beneficial relationship.
4. Collaborate with Them on Campaigns
Once a relationship has been established on Twitter, you can reach out directly and request influencers for collaboration on upcoming campaigns.
Influencers have extensive experience in creating successful content. They can offer useful suggestions on the right hashtags to use, the types of content to share, and ways to engage the audience through giveaways or Q&As.
By involving the influencers in the thinking process rather than merely telling them what to post about, you can develop a stronger working relationship that lasts beyond just one or two campaigns.
That way, the influencers are also motivated to develop more creative types of content to engage their followers.
5. Offer Attractive Incentives
To convince influencers to engage positively with your business on Twitter and keep doing so consistently, it's essential to offer them suitably rewarding incentives. This can take various forms, such as providing them with free products and asking them to Tweet about it, or paying them a fixed fee for each piece of content they tweet.
The compensation model may also evolve as brands ask for different kinds of content and for influencers who have different expectations.
Wrapping Up
The toughest part of influencer marketing is finding relevant profiles for the job. An Econsultancy survey states that 73 percent of marketers find identifying influencers challenging.
So when you do narrow down your target list of influencers to a couple of names, don't rush into approaching them directly with your offer. Nurture your relationships with them organically. It may take several weeks to a few months for you and the influencers to work together, but in the end, the results will be worth it.