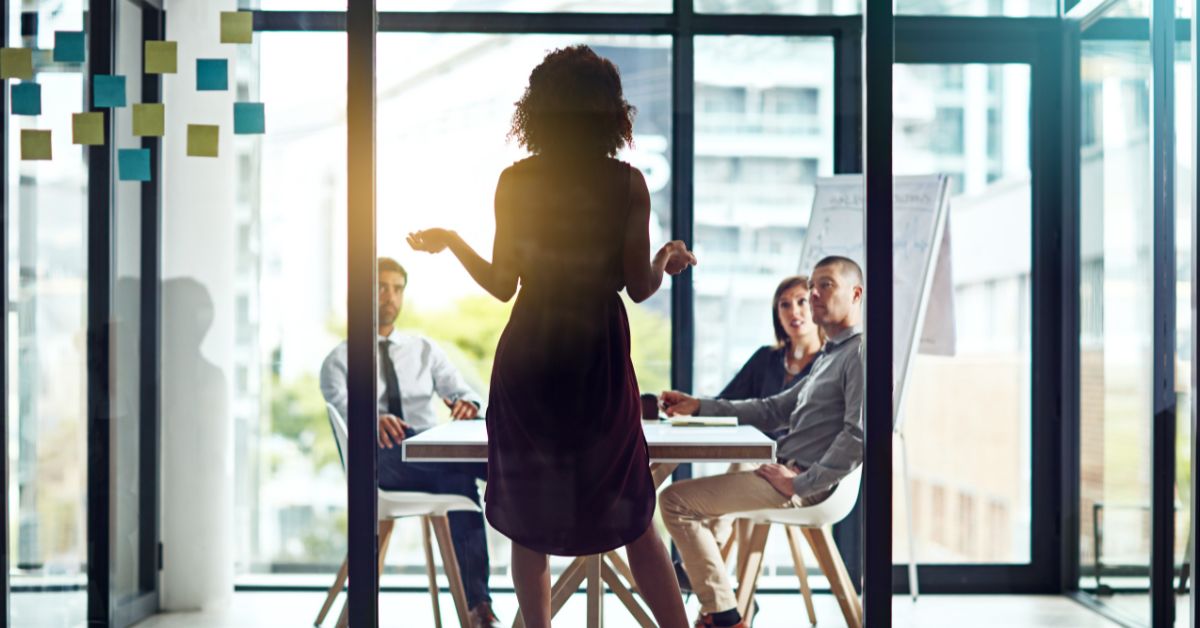 If you want to get a job in a leadership role or you want to be a better leader in your current role, then you need to improve your leadership skills. Believe it or not, these are skills that don't come naturally to everyone.
The good news is you can learn to be an impactful and effective leader. However, there are different types of leaders. You need to understand which type of leader you are before you can hone your skills to become a master of guiding team members and getting the best results from them.
Recently, I was given access to the LevelUp Leader platform, which provides curated knowledge from the world's most successful leadership experts, so I could review the available modules and features and share my experience with the Women On Business community. Following is my honest review.
Comprehensive Leadership Resources in a Condensed Format for Quick Learning
At the time of my review, LevelUp Leader offers 57 modules of educational materials to help you learn nearly every aspect of leadership. The first 10 modules alone cover critical topics such as:
Leadership essentials
Communication
Fostering innovation
Management
Decision-making
Strategy
Managing teams
Time management
Managing change
Coaching and mentoring
Each module includes information from three books and two video speakers. Key points in each book are summarized succinctly, so you get the most important information immediately. Similarly, speaker videos are short and get to the point very quickly.
The books and speakers included in each LevelUp Leader module are written by or led by true leadership experts with the experience to back it up. For example, some of the authors and speakers have worked in leadership and faculty positions for:
MIT Sloan School of Management
London Business School
Harvard Business School
Carnegie Mellon University
University of Massachusetts
Fordham University
American University
INSEAD (France)
And many more
More than 100 book summaries are included across all 57 modules. The books cover all aspects of leadership and are written by experts. Some of the titles and authors include:
The Nine Types of Leader by James Ashton
Crucial Conversations, Third Edition by Joseph Grenny, Kerry Patterson, Ron McMillan, Al Switzler, and Emily Gregory, MD
Strategy First by Brad Chase
Building Top-Performing Teams by Lucy Widdowson and Paul J. Barbour
The 7 Habits of Highly Effective People by Stephen R. Covey
The Power to Change by Campbell Macpherson
The 25-Minute Meeting by Donna McGeorge
Emotional Intelligence 2.0 by Dr. Travis Bradberry and Dr. Jean Greaves
Importantly, the book summaries aren't just a paragraph or two. They're a great balance of comprehensive yet very succinct. For example, a summary may be 1,200 words broken into specific sections and including key takeaways.
Easy to Use Platform to Learn at Your Own Pace
Using LevelUp Leader on your desktop or mobile device is very easy. You log in and click through the modules to proceed lesson by lesson. You can save your progress and pick up where you left off at any time. Each lesson within a module includes a notepad where you can take notes.
Book summary lessons include a text summary, audio summary, downloadable PDF of the summary, reflection questions, a direct link to purchase the book on Amazon, an author bio, and a direct link to the author's website. Video lessons include the video, a description, a transcript, reflection questions, a speaker bio, and a link directly to the speaker's website.
Pros of LevelUp Leader
LevelUp Leader provides a number of benefits to anyone who wants to improve their leadership knowledge and skills, including:
The book summaries and videos help you save a lot of time.
The breadth of topics and information will definitely help you improve your leadership skills.
You can feel confident in what you're reading and hearing knowing that you're actually learning from experienced experts.
You can learn at your own pace, so you can fit leadership education into your schedule.
Cons of LevelUp Leader
Some of the things you may not like about LevelUp Leader include:
There is a $9.95 monthly subscription fee to access the learning modules.
To get the 3-day free trial, you need to provide your credit card information.
A 30-day money back guarantee is offered, but if you don't want to be charged after the free trial ends, you'll need to remember to cancel your account within 30 days.
The book summaries could be longer to get more information from each book.
Key Takeaways
Overall, LevelUp Leader provides a lot of useful information for anyone who wants to improve their leadership skills and knowledge. Undoubtedly, you'll want to purchase some of the books to get more information, but the platform provides quite a bit of actionable information in a consolidated, easy to use format. You can give it a try and see if it's right for you by signing up for a LevelUp Leader trial.