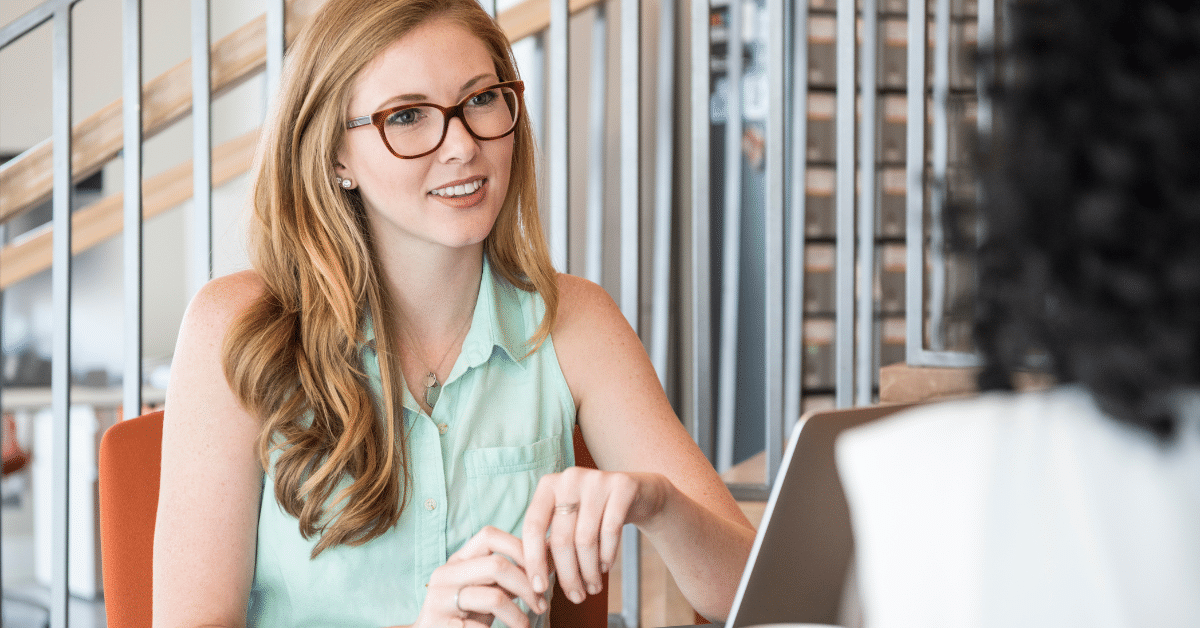 You want to be a great communicator in business. We all do, but communication is one of those skills that takes practice – a lot of practice. The good news is you can learn to be a great communicator if you're willing to put in the effort.
First, you need to understand what good communication looks like in the workplace, and then, you have to learn how to master the art of business communication. Don't worry! This article goes into all the details and provides some tips to improve your communication skills so you can reach your business and career goals.
What Makes a Good Communicator?
In order to be a successful communicator in business, you need to understand the qualities that make a good communicator. In general, good communicators are:
Patient
Observant
Objective
Diplomatic
Clear
Confident
Persuasive
If you can polish these skills and put them into practice, you'll be well on your way to becoming an effective communicator in any business setting.
Developing Active Listening Skills
To be an effective communicator, you must first develop active listening skills. This means being engaged in a conversation rather than just waiting for your turn to speak.
When you're actively listening, you're not only taking in what the other person is saying, but you're also trying to understand their point of view. You're not just waiting for your turn to talk; you're actually interested in what the other person has to say.
This is a skill that can be learned and perfected with practice. Start by making a point of being more engaged in your conversations. Listen more than you talk, and ask questions to get clarification. Pay attention to body language and nonverbal communication, as well as the tone of the person's voice. All of these actions and observations can provide clues about what they're trying to say, so you can communicate more effectively.
Constructing Meaningful Conversations
Constructing meaningful conversations is all about understanding the other person and being able to see things from their perspective. You need to be able to put yourself in their shoes and think about what they might be thinking or feeling. This takes practice, but it's a skill that can be mastered with a little bit of effort.
One way to ensure your communications are meaningful is to ask open-ended questions, which allows you to better understand the other person and get them talking. It also shows that you're interested in what they have to say. As a result, your responses will be more meaningful, and you'll be more successful at getting your point across effectively.
The next time you're in a meeting or a conversation with someone, make sure to listen attentively and ask questions when appropriate. You'll be surprised at the difference it makes in outcomes.
Utilizing Body Language to Improve Communication
Body language is an important aspect of communication, and you should be aware of both your own body language and that of the person you're communicating with. Here are some tips to help you make the most of body language in your business communications:
Have an open posture: This means standing or sitting up straight with your arms uncrossed and your hands visible. Avoid fidgeting, which can make you seem nervous or uninterested.
Make eye contact: Looking someone in the eye shows you're engaged in the conversation and helps build trust.
Smile: A genuine smile conveys warmth and approachability, two qualities that are important in business communications. But don't overdo it! A forced smile will come across as insincere.
Use appropriate gestures: Gestures can help to emphasize a point or add nonverbal cues to your words. Just be sure not to go overboard because too many gestures can be distracting.
Leveraging Verbal Communication Tactics
In order to reach your business and career goals, it's important to use verbal communication tactics effectively. This means using language that is clear, concise, and easy to understand. When speaking, be sure to use a confident tone. Use pauses for emphasis and to control the pacing of your speech. And as mentioned above, make eye contact to establish a connection with the person or people you're talking to.
All of these tips will help you come across as more credible and competent, so next time you're in a business conversation or called upon to give a presentation or lead a meeting, remember these tips. With a little practice, you'll be communicating like a pro in no time!
Crafting Effective Written Messages
In addition to effective verbal communications, you need to be able to communicate clearly and concisely in business writing as well – whether you're drafting an email, a proposal, or a report. Here are a few tips to keep in mind to ensure your written communications are effective:
Use active voice: Make the subject of your sentences the person doing the action, rather than the recipient of the action. For example, "I updated the sales deck" is better than "The sales deck was updated by me."
Keep it short and sweet: Everyone is busy, and no one wants to read a novel if they could get the same information in a few sentences. Get to the point quickly!
Use strong verbs: This will add impact to your writing and make it more interesting to read.
Edit and proofread: Make sure you proofread your work before hitting send/publish. Nothing screams unprofessional like a typo. Of course, we all make mistakes, but excessive or repetitive errors hurt the effectiveness of your communications.
Key Takeaways to Master Communicating for Business and Career Success
In order to communicate effectively in business, it's important to understand what good communication looks like. There are a few key elements to good communication, and by mastering these skills, you can reach your goals and achieve business and career success. Use the information and tips above to get started!