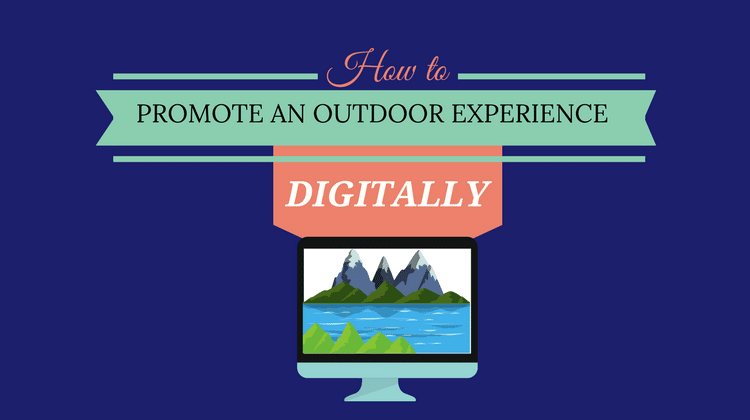 In January 2015, the entire world watched while two athletes, completely unknown outside of their sport, did something no one had ever done before. They climbed the polished, almost glass-like face of the Dawn Wall on one of Yosemite's most famous rock formations, El Capitan, without the aid of anything but their hands and feet. It was a project seven years in the making for Tommy Caldwell and Kevin Jorgeson, who had spent that time analyzing every possible route to get up the face without any aid, but for the 19 days it took them to actually tackle the 3,000-foot ascent, a little-known sport became mainstream news.
While public attention wasn't Caldwell and Jorgeson's primary goal, the luxury of having phone reception in Yosemite Valley and a group of friends to photograph and record the experience allowed them to share their story with a broad digital audience. Their stubborn resolve to perform such an inhuman feat, set against the backdrop of one of the most beautiful places on earth, caught people's attention far beyond the small climbing fanbase. The photos of their ascent were featured in news outlets like The New York Times, Caldwell and Jorgeson's Instagram accounts exploded with support, and Google Street View was inspired to create its first ever vertical "street" view of the Nose of El Capitan.
Not every outdoor experience lends itself to such widespread attention, but captured and shared properly, these experiences have the potential to captivate audiences beyond outdoor enthusiasts. It's hard to resist the allure of something as stunning and relentless as nature, so much so that even unseasoned mountaineers risk their lives every year to summit Mount Everest, and on the opposite spectrum, glossy magazines regularly use remote destinations as unlikely settings for fashion spreads.
Here are some ways to use digital media to share your brand's outdoor experiences with a wider audience.
Know Yourself and Your Audience
Some outdoor brands are very targeted while others have a more general appeal. Know which one you are. While brands like Burton cater almost exclusively to snowboarders, brands like Patagonia have a reach that spans from hardcore backpackers to urban dwellers. People who aren't snowboarding enthusiasts can appreciate the vibrant photos and adrenaline-pumped videos Burton produces, but to represent themselves as something other than snowboarding-centric is a misrepresentation of their brand and even worse, a disservice to their number one fan base.
Be true to yourself and be true to your followers. If you're geared toward extreme sports, don't feature someone in shorts and a T-shirt doing a casual day hike in Land's End. Create an experience that meets the expectations of the fans you want to keep and becomes an aspirational experience for those you want to nurture.
Invest in Visuals
To truly speak to your audience and capture the magnitude of a potentially life-changing, boundary-destroying, limit-pushing outdoor experience, you have to do justice to the sensory overload that comes with it. You're not always going to capture that on your cell phone.
Browse the websites and social media accounts of even small, startup outdoor brands, and you'll see right away that they have invested heavily in their content experience. While many startups in other sectors will delay investing in the expense of producing photo and video content (and it can be a significant expense), if you want to distinguish yourself as an outdoor lifestyle brand, you have to represent that lifestyle visually. Nature doesn't need a filter, but it needs the right camera and a trained eye to capture it.
Caldwell and Jorgeson encountered roadblocks on their climb that made it seem like they might have to abort their mission, but they succeeded. And a group of equally stubborn and dedicated photographers followed them at every step—and thank goodness they did because we were able to experience their progression alongside them at every pitch.
Pinpoint Your Influencers
Do your research and find the people who will be the best representatives and advocates for your brand. Communicate and foster relationships with them. The outdoor community is tight-knit, loyal (sometimes to the point of fanaticism), and vocal about what they love. If you have an interesting story to tell, share it with your influencers and let them be your advocates. In turn, your high-quality product will also become something they believe in.
Don't Play It Safe
One adjective comes up often when describing people who love the outdoors: passionate. That passion should resonate in your story. Be bold, make a statement, don't be afraid to push some buttons, take a stance on an issue you believe is aligned with your brand philosophy, and be a force — for inspiration, environmental change, and setting new limits.
Much like Caldwell and Jorgeson spent seven years tenaciously solving what was considered an unclimbable face, outdoor adventurers are always pushing the boundaries of their comfort zone — often to obsessive degrees — and a brand that inspires by itself being strong-minded and passionate will resonate.
About the Author
Jacki Wilson is the Chief Marketing Officer and co-founder of social startup for the adventurer in all of us, Upventur. She's an expert in branding, marketing, and communications for those looking to take their business from brick-and-mortar to a digital experience.
Save
Save