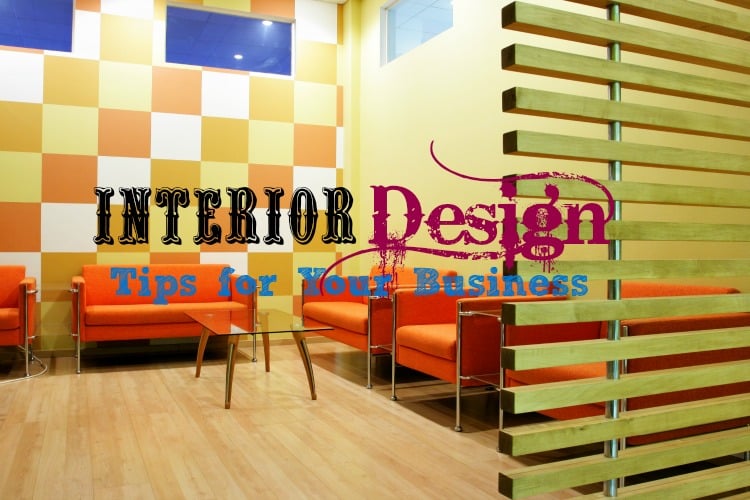 Sponsored by TU Projects:
Have you ever walked into a business and felt your confidence in them drop thanks to plastic flowers, a dated salmon pink and grey color scheme, or chipped paint? Have you ever walked into an office with an elegant open-plan design and beautiful custom joinery and felt confident in the quality of the service you're about to receive?
Long before your clients are ushered into your office, or your sales assistants have had the chance to tell them about your latest products, your clients have made judgements about your professionalism and trustworthiness based on the design of your corporate space. Maximize the quality of your first impression with these three interior design tips for your business:
1. Sure Your Fitout Matches Your Brand
What is your unique point of differentiation that helps you stand out from your competitors? Every business has a unique mission and market, and your interior design can communicate these to your clients. Stepping into your business spaces, your clients should immediately get a sense of what you're all about; an advertising studio should be modern and incorporate bold colors and modern furniture, while a business offering beauty therapy should have calming colors and understated glamor with a mix of glass and natural fibers.
An interior design project of this scale should be left to the experts. Skilled, professional shopfitters such as TU Projects can remodel an existing space or fit out a completely new corporate space with custom joinery and a palette of colors and textures tailored to your unique business. If professionalism, reliability, and trustworthiness are important to you, this should be reflected in a high quality fitout designed and installed by expert craftsmen.
2. Get Organized
An organized space communicates to your clients that your staff are also organized and ready to help. A messy, overcrowded office will make your clients feel uncomfortable and will give the impression that your staff are also disorganized and unreliable.
De-clutter your space on a large scale by removing unnecessary furniture and creating a floor plan with plenty of room for your clients and staff to move freely through your corporate space. De-clutter on a small scale by keeping desks organized and hiding your filing systems from view. A reception desk with a high counter is a functional yet stylish furniture choice, allowing you to keep unsightly paperwork out of view while creating a formal first impression at the entrance to your business.
3. Don't Forget the Exterior
Don't forget curb appeal. Even before your clients step inside your door, you have a chance to communicate with them through your design choices. Install clear and stylish signage that gels with your existing corporate identity, colour scheme, character, and quality of the interior styling of your business.
Adding small details like a landscaped garden or generous potted plants will help to make your exterior inviting. Keeping your exterior well maintained and free from litter is another way to build a great first impression for your business.
Your business shouldn't be styled the way you style your home. It isn't about personal taste. It's about communicating your professionalism and unique qualities to your clients. A confident, quality interior design scheme is the best way to make a great first impression.