I'm very happy to announce that author Jane K. Stimmler is joining the Women On Business writing team.  Jane brings with her a diverse business background.  Read more about Jane below, and please join me in welcoming her to Women On Business!
About Jane K. Stimmler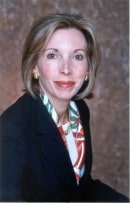 Jane K. Stimmler has over 25 years of experience in business, specifically in strategic marketing planning and communications.
She is Co-founder and President of The Marketing Edge, a Philadelphia-based marketing consulting and communications firm that has pioneered marketing and public relations strategies for financial companies and professional services firms. She has held executive marketing positions in the banking, accounting and legal industries.
Jane is co-author of a new book, Breaking Into the Boys' Club: 8 Ways for Women to Get Ahead in Business
(2009), and she frequently writes and speaks on marketing and management subjects, and about women in business. She is a university instructor and teaches on the subjects of business communication, organizational politics and gender differences in the workplace. Jane is a recognized thought leader on the topic of women's advancement.
She is a graduate of Skidmore College and received her Masters degree from Emory University. She and her husband make their home in the Philadelphia area. Go to www.mktgedge.com to learn more about Jane and her company.