Share the post "Jim Nico Joins the Women on Business Contributor Team"
I'm very happy to announce that Jim Nico of The Social Network Show®, and The Social Network Station® has joined the Women on Business team of contributors. Jim will write a weekly series called "Women of Innovation" where he will spotlight inspiring business women.
Please join me in welcoming Jim to Women on Business. You can learn more about Jim and find links to connect with him online below.
Introducing Jim Nico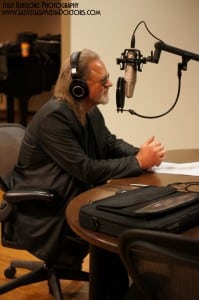 Jim Nico is CEO and Founder of SNI the parent company of The Social Network Show®, and The Social Network Station® which presents cutting edge, actionable information for social network owners and managers and is a one stop source for social networkers worldwide. SNI provides a quick reference guide on its website by featuring over 500 social networks on parade.
Jim believes the future is niche social networks and he continues with strategic partners to catalyze core principles and best practices of Service, Safety, and Sustainability as guidelines for social networks worldwide.
He can be reached via email at [email protected] You can connect with Jim on Twitter (@jamesdnico) and LinkedIn.