Share the post "Karen Wright Joins the Women On Business Writing Team"
I'm pleased to introduce Karen Wright, the newest thought leader joining the Women On Business writing team.  Please join me in welcoming Karen to the community!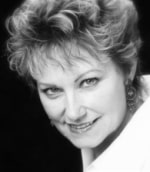 Karen Wright, owner of Wright Minded, is a professional speaker, published author and international champion for women aspiring to lead change in the world. For 18 years, Karen has helped women birth their dreams and find their clarion voice. Waking Up, her bimonthly ezine, has gained a fiercely loyal following of women spanning the globe ,and her messages of inspiration and wisdom are reprinted in dozens of online newspapers and sites each week.
Karen's life is dedicated to balancing the leadership energies in business and communities; recognizing the devastating effects of the missing balancing feminine influence. She conducts women's retreats and workshops for women seeking clarity of vision and purpose through reconnection to spiritual wisdom and truth. [email protected]; www.wrightminded.com; http://www.linkedin.com/in/karenlwright