Please join me in welcoming Kate Pitner to the team of contributing writers at Women On Business! 
Kate brings many years of experience as a designer, creative, and business woman. Look for her content coming to Women On Business soon, and in the meantime, learn more about Kate in her bio below.
About Kate Pitner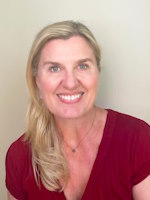 Kate Pitner is a designer and illustrator and the 'poppy' behind the poppynotes e-greetings mobile app. She founded the poppynotes app with one mission in mind: to help others stay connected to the important people in their lives in an easy, fun, and meaningful way. 
Kate has worked as a creative for 25+ years with experience in arts education, corporate graphic design, product manufacturing, branding, textile and wall-covering design for national hotel chains, art licensing for the gift industry, and now, app developer.
You can connect with Kate on Instagram, Facebook and Pinterest.