I'm happy to announce that Laura Berry of Eugene Social is the new Social Media Coordinator for Women on Business. If you're not already following Women on Business on Twitter or Facebook, click the preceding links to join the conversation and stay up-to-date on news, insights, and more!
You can learn more about Laura below. Please join me in welcoming her to the Women on Business team!
Laura Berry (Social Media Coordinator)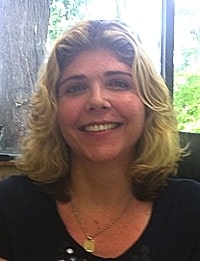 Laura Berry is founder and principal at Eugene Social. She is focused on social media for small business and women in media and small business. Her most recent social media business success was with contract work for a New York startup. In the first three months alone she generated more than 4,000 tweets, attracted 500 followers, and reached a Klout score of 41, which is about 85th percentile.
Laura has 13 + years experience with Palo Alto Software (Eugene OR) in multiple roles including sales, customer service, customer support, and assistant to CFO.  She was always the best in the company at dealing with the rare unhappy and unreasonable customer.  She is a dean's-list graduate of the University of Notre Dame ( South Bend IN ) with a BA double-degree BA in Spanish and Education; and she holds an MA from the University of Oregon in Education. She is a single mom in business for herself.
You can connect with Laura  on Twitter (@eugenesocial) and her Facebook page is EugeneSocial.