Please join me in welcoming another phenomenal business woman to the Women On Business writing team — Linda C. Smith.
About Linda C. Smith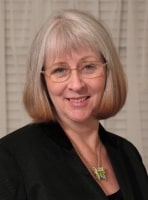 Linda C Smith is a home-based business owner living in California.  She is a fine artist working in mosaic art.  She considers artists to be akin to those in the direct selling industry…selling art person-to-person is very much like selling any other product person-to-person.  She has a degree in fine and applied arts and has had a career in marketing and public relations.
Linda writes a business blog and an artist blog: Linda's Business Blog and Mosaic Mandalas.