I'm very happy to announce that M.J. Ryan, an internationally recognized expert on the subject of change and an amazing business woman, has joined the writing team on Women On Business.  M.J. is sure to bring an incredible wealth of useful information to the Women On Business community.  Recently, I got a copy of her new book, AdaptAbility: How to Survive Change You Didn't Ask For
, which is a great tool to help anyone learn to be flexible and go with the flow of inevitable change in the business world. 
I remember when I worked in Corporate America and with each new company I worked for (and that's a lot given the number of mergers and acquisitions I survived), the employees had to take the requisite "Navigating Change" training course.  Frankly, that course always turned into more of a gripe session than a useful 8 hours, but I digress.  My point is this — M.J. knows what she's talking about, and AdaptAbility is an excellent resource.  I've already read a couple of articles M.J. has written for us here on Women On Business, and I can't wait to share them in the coming weeks.  Stay tuned!  In the meantime, you can learn more about M.J. below.  Please join me in welcoming her to Women On Business!
About M.J. Ryan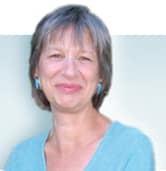 A member of Professional Thinking Partners who is recognized as a leading expert in change, M.J. Ryan specializes in coaching high performance executives, entrepreneurs, individuals, and leadership teams around the world to maximize performance and fulfillment. Her clients include Microsoft, Royal Dutch Shell, Chevron, Hewitt Associates, and Frito Lay. Her work is based on a combination of positive psychology, strengths-based coaching, the wisdom traditions, and cutting edge brain research.
Her new book, titled "AdaptAbility: How to Survive Change You Didn't Ask For" was recently released published by Random House's Broadway Books.  She lives in the San Francisco Bay Area with her husband and daughter.  You can find M.J. online at www.MJ-Ryan.com.