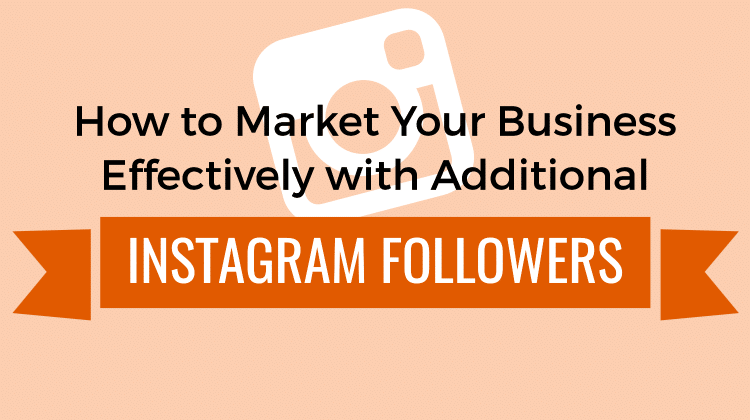 Sponsored by Rantic:
Do you run a small business? If you answered yes to this question, you'll understand the enormous importance of proper advertising. Without a reliable marketing and advertising plan, consumers will not know about your business which could cause your profits to flatline.
Unfortunately, some forms of advertising can be extremely expensive. If you want to advertise effectively and affordably, you should look no further than social media networks, such as Instagram. Here's how to use Instagram to advertise your business effectively:
Brand Your Account
First and foremost, you need to create an Instagram account for your company brand. This might seem easy, but you should ensure your brand is represented accurately. Use your company's name and add your slogan to the page somewhere.
More importantly, you should make sure your Instagram profile features your company's logo. Once people become familiar with your company's name and logo, your brand will ultimately begin selling itself.
Getting Followers
After your account is up and running, you begin to focus on getting more followers. This is truly the most difficult step for any business that wants to use Instagram for advertising purposes. At the same time, this is why it is always a good idea to buy followers.
Buying a few thousand followers will give you a good step in the right direction, while also increasing your profile's visibility. Keep it up and your follower count will continue to climb higher and higher. Remember that Instagram is used by millions of individuals. Not everyone will become a follower, but you should still set your expectations for continued growth.
Make Your Company Look Human
How can you use Instagram to strengthen your business? The truth of the matter is that there are plenty of ways to do so. First and foremost, you should take steps to make your company look legitimate and human.
Consumers today are more likely to purchase a product from a company if they feel that the company is relatable. This is one of the reasons many consumers have rebelled against big corporations. Use your Instagram account and your new followers to show your customers the human side of your business. Show them pictures from behind the scenes. In return, you'll gain people's trust, while simultaneously convincing them to invest in your products or services.
Advertise Subtly
Most consumers are well aware of spam. In fact, almost everyone hates it! With this in mind, you need to use your Instagram accounts to advertise in a subtle manner. Sending out three or four advertisements an hour isn't going to cut it. This will cause clients to unfollow your account immediately. Instead, you should advertise to your Instagram followers in a clever way.
This is where Instagram will prove to be advantageous. Use clever pictures to capture the imagination of your followers and you'll see your sales increase. Just remember that you need more followers for Instagram to be an effective advertising venue. Therefore, consider buying extra!
Save