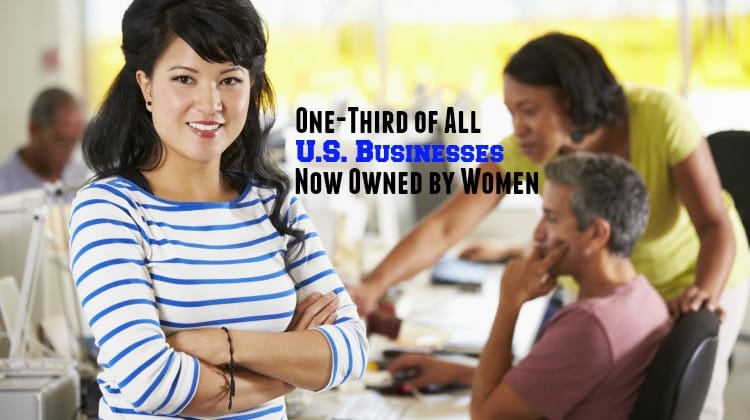 Sponsored by Mailigen:
A recent study found there is a steady increase in the number of US-based women who are starting new businesses.
The statistics for 2014 indicate that female entrepreneurs began approximately 887 businesses each day, on average, and today, as many as thirty percent of all US businesses are owned by women. The data comes from a study conducted by American Express OPEN.
The authors of the study believe the growth rate indicates that the small business industry is recovering from the economic downturn citing a 21 percent increase in the number of firms owned by women since 2007. Additionally, the current growth is much higher than the growth rate during the recession that was only around 7 percent.
According to American Express OPEN's vice president, Lisette Bernstein, "Businesses owned by women are a key factor to the post-recession recovery." A similar opinion is also supported by the marketing specialists at Mailigen, who believe that woman-owned small businesses offering online services are seeing similar growth.
There has been a significant increase in the number of women starting businesses in the last 20 years. The number of companies owned by women has risen by 75 percent since 1997, and the revenue from these businesses has seen a growth of 79 percent. Additionally, women-owned enterprises have generated approximately 800,000 new jobs.
Women from minority groups have helped lead the growth. During 1997, one out of six businesses owned by women were started by minorities. Since then, this number has risen to one out of three businesses. In 2014 alone, women from minority groups started almost 500 out of the 887 new women-owned businesses opened on average each day.
Researchers estimated that there are more than 9.4 million US businesses owned by women in the United States, and these businesses generate revenue equating to almost S1,500,000,000 while employing no less than 7.9 million people.
Women-owned businesses are heavily focused on certain industries. According to the study, female-owned businesses are more concentrated in areas such as social assistance, health care, administrative support, educational and waste management services.
The research also points to the fact that certain states are more supportive than others in aiding the creation of new businesses operated or owned by women. The state of Georgia, for example, has witnessed a rise of 132 percent in the number of businesses owned by women during the past 18 years. This number is higher than that of any other US state. The other notable US states with a high increase in women-owned businesses are North Carolina, Texas, New York and North Dakota. The slowest growth in this respect was recorded in West Virginia, Alaska, Kansas, Iowa and Maine.
Additionally, the report found that the highest economic power of firms owned by female entrepreneurs, which includes not only growth rate and revenue generation but also job creation, is found in Wyoming, North Dakota, Washington D.C., Washington, Nevada, Georgia and Arizona.
The data for the study was acquired from the US Census Bureau.