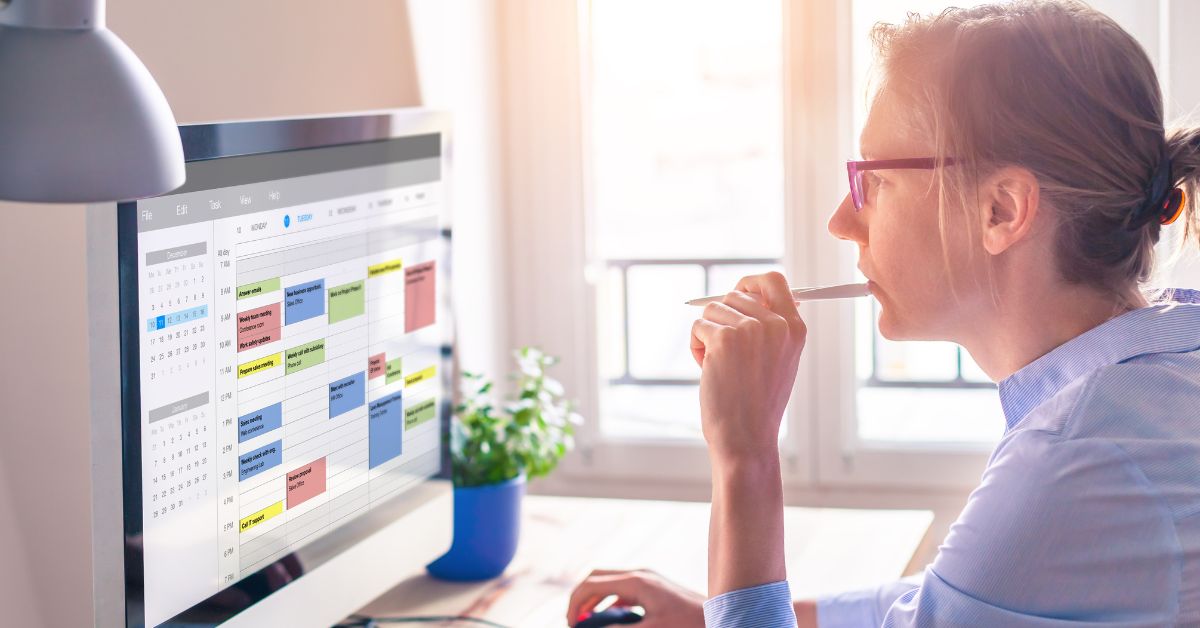 As businesswomen, it often feels like there are not enough hours in a day to fit everything into 24 hours. We overwork ourselves and face the disappointment of unproductive days, feeling frustrated and exhausted at the end of each day.
The good news is that with simple strategies, we can reduce our amount of unproductive work time! This article explores how to use the Pareto Principle, insights from Tim Ferriss's 4-Hour Work Week strategy book, as well as other tips and tricks on how busy women can make their working days more effective. Let's get started!
How Working for Just 1 Hour a Day Can Lead to Greater Efficiency and Success
Have you ever heard of the Pareto principle? It's a concept that has been written about in The 4-Hour Workweek by Tim Ferriss. Essentially, the principle states that 80% of results come from 20% of efforts.
So, what does this mean for our daily productivity? Well, it means that sometimes spending just one hour a day on a specific task can be more effective than spending hours and hours on it.
By focusing on the most important 20% of tasks, we can actually accomplish more in less time. It's all about working smarter, not harder, and I think that's something we all can benefit from. So, why not give it a try and see how it works for you?
Ferriss has some top-notch strategies for getting the most out of your time and energy, without sacrificing your personal life. From cutting down on unnecessary meetings to using the Pareto principle to focus on your most important tasks, Ferriss's tips are both practical and effective.
Create space for more leisurely activities and work sessions when possible. Doing this will ensure that you're recharged and ready to tackle tasks with renewed energy and enthusiasm.
Challenge yourself by setting small goals each day as well as larger ones for the future. This will help you track progress more easily and stay motivated throughout your workdays.
By implementing these strategies, you can maximize your productivity while working fewer hours in your day-to-day life.
How You Can Get More Time Back: 3 Steps
1. Establish a Routine and Set Aside Time to Work Without Distraction
Establishing a routine and setting aside time to work without distraction has been a game-changer for me. As someone who easily falls into the trap of multitasking and procrastination, having a structured day has helped me stay on track and increase productivity.
To complete tasks efficiently, I find it helpful to set aside uninterrupted work time. This involves removing any distractions, such as silencing phone notifications and finding a quiet workspace. By establishing a consistent routine, I'm able to increase my productivity and enjoy a more fulfilling daily routine.
2. Use Technology Wisely – Apps, Scheduling Tools, Etc.
In today's world, technology is everywhere, and it's easy to get carried away with the countless apps and scheduling tools available to us. But, as someone who believes in using technology wisely, I urge you to be mindful of your habits.
Spending excessive time in front of screens can have negative effects on both your eyes and mental well-being. Taking breaks and connecting with nature regularly is important.
However, you can also benefit from using helpful apps and resources to improve your productivity and organization. It's essential to find the ones that work for you and use them mindfully, without letting technology control you.
3. Take Breaks – Give Yourself Permission to Recharge and Refocus
I often become so focused on completing projects that I forget to take breaks. Even though stopping work can feel unproductive, I'm realizing that it actually helps me be more productive in the end. As an ambitious person, it's important for me to grant myself permission to recharge.
I believe that taking short breaks to walk, read or rest, can significantly boost our energy and creativity levels when we return to work. For those who, like me, are constantly working towards bigger goals, taking breaks to recharge is essential. Such breaks are not laziness, but rather vital for productivity.
Wrapping It Up
Through my years of experience, I have found that the key to reducing unproductive work time is to prioritize the tasks that truly require your attention and delegate the rest. It can be difficult to let go of control, but by doing so, you can free up valuable time to focus on the tasks that truly matter.
We must be strategic in how we use our time, and by reducing unproductive work time, we can reach greater heights of success.
Reducing unproductive work time is a critical skill for all busy women in business. The Pareto principle shows us that working smarter, not harder, will actually help us achieve more with less time invested. And Tim Ferriss's book, The 4-Hour Work Week, provides excellent strategies for getting the most out of our limited hours.
We need to create regular routines where we schedule uninterrupted work hours without distractions; use technology and apps to optimize our productivity; build in necessary breaks to recharge and refocus; and maybe even listen to success stories from other inspiring women who were able to make shrewd use of their limited time.
By bringing attention and focus to needed areas of our day, we're creating a game-plan for success as women entrepreneurs. It's up to us now to put these strategies into action so we can redefine "busy" in a meaningful way!
About the Author
Jeannine Betts is a digital marketing expert who writes about sales, marketing, SaaS, branding, and advertising.