Guest post by LaMae Allen deJongh, managing director for US Human Capital and Diversity for Accenture (learn more about LaMae at the end of this post)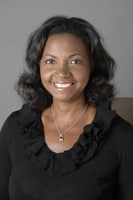 Experience tells us that when employees are unhappy they look for new jobs.  But what if that's no longer true?  What if, for a variety of reasons, dissatisfied employees are staying with their companies?
New global research has found that to be the case.  As part of its International Women's Day celebration, Accenture recently fielded research of more than 3,400 professionals in 29 countries.  We compared responses of equal numbers of women and men and found fewer than half (43 percent of women and 42 percent of men) of all respondents are satisfied with their current jobs, and nearly three-quarters (70 percent of women and 69 percent of men) plan to stay with their companies.
The research also found the top reasons for respondents' dissatisfaction are: being underpaid (cited by 47 percent of women versus 44 percent of men); a lack of opportunity for growth (36 percent versus 32 percent); no opportunity for career advancement (33 percent versus 34 percent); and feeling trapped (29 percent versus 32 percent).  Despite this, more than half of respondents (59 percent of women and 57 percent of men) say that, this year, in an effort to enhance their careers they will work on developing their knowledge or a skill set to achieve their career objectives.
It may well be that these employees are staying with their current employers because it's difficult to find other jobs.  Instead of looking for new jobs, we believe they are opting to enrich their careers and looking for new opportunities to grow and thrive.  It is those who look at career advancement through a new lens who will most likely succeed.
This unanticipated workplace dynamic may be counterintuitive for employers, but leading companies will seize the opportunity and take the following steps to engage their employees and help them become more satisfied:
1.    Listen to employees
The reasons for employee dissatisfaction may vary from employee to employee, so it's important to listen to their concerns and aspirations and avoid making assumptions.  Clearly it is unrealistic for a CEO to meet personally with each individual, but companies should encourage executives and managers to have conversations with employees, particularly those who seem unengaged or dissatisfied.  Other ways to uncover causes for dissatisfaction include employee surveys, town hall meetings and portals that allow for interactive discussions.
2.    Develop meaningful programs
While employees typically appreciate the opportunity to express  their concerns, it's critical to act on the information gleaned from listening; inaction only breeds more dissatisfaction.  Today's professionals are focused on developing their skill sets and seek the training, the resources and the people that can help them achieve their goals.  Consider innovative training, including online and mobile learning; leadership development experiences including deliberate role rotations; and the creation of more clearly defined career paths.
3.    Create a culture of mentoring
Just under a third of respondents in our recent research said they had a mentor.  A culture of mentoring, however, takes mentoring and integrates it into how employees across levels work together and reach out for help, advice and guidance.  If everyone in your organization sees themselves as a mentor – and a mentee – a company has the chance to increase employees' skills levels, confidence and satisfaction.
4.    Expand employee networks
Working in diverse teams – across borders, offices or functions – can teach collaboration skills, expose employees to new viewpoints, fuel innovation and help employees benefit from the experiences of their colleagues.   Special events, such as International Women's Day, can also engage employees, generate feedback and offer opportunities for networking.  When we survey employees, some of the most positive feedback is about simply getting together with colleagues, sharing what they're working on and connecting with peers.
5.    Communicate
There is always the chance people are unfamiliar with their companies' employee offerings, so communicating about and updating them on a regular basis is key to success.  Communicate through newsletters, meetings, portal discussion threads and webcasts.  The goal is to ensure the information gets to employees as efficiently and effectively as possible and helps them take action.
Gaining insight into the reasons for employee dissatisfaction may be complex, and employees may keep silent their concerns or aspirations.  Today, employees and employers are navigating a new environment and success demands that everyone view challenges and opportunities through a new lens and, hopefully, turn dissatisfaction into new opportunities and new successes.
About the Author
LaMae Allen deJongh is the managing director for US Human Capital and Diversity for Accenture and the highest ranking African-American female partner. As managing director for US Human Capital and Diversity, she is responsible for creating an inclusive environment that's rich in diversity and promotes respect, personal achievement and stewardship for all of Accenture's US employees.  LaMae is a member of the US Executive Leadership team and is responsible for Accenture's US corporate citizenship agenda, ensuring alignment between the global corporate citizenship objectives and the US program implementation. LaMae leads Accenture's Mentoring Program for Women and a diversity networking organization for the company's Financial Services group, a community of 100 Accenture employees, all of whom come together regularly to discuss and share career development strategies and to organize community-service events related to diversity.
She was selected as one of the World Economic Forum's Young Global Leaders two years in a row and also received the 2006 Power & Influence Award. LaMae also serves on the board of the Children's Museum of Manhattan. LaMae graduated from Princeton University.