I'm very excited to announce that Sarah Landrum has joined the Women on Business team of contributing writers. Sarah is passionate about professional development and will bring excellent insights to Women on Business. Please join me in welcoming her!
You can learn more about Sarah in her bio below and keep an eye out for her content which is coming soon.
About Sarah Landrum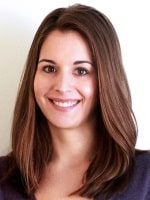 Sarah Landrum is a freelance writer and founder of Punched Clocks, a site dedicated to professional development and the quest for happiness and success in life and at work.
When she's not writing, you can find Sarah playing outside with her fiancé and two pups, DIYing her entire home, or whipping up something delicious in the kitchen.
Connect with Sarah online on Twitter (@SarahLandrum), Google+ and LinkedIn.
09a83ab8ba017d880da90830ee93db3ce4c6186701759ab9cf