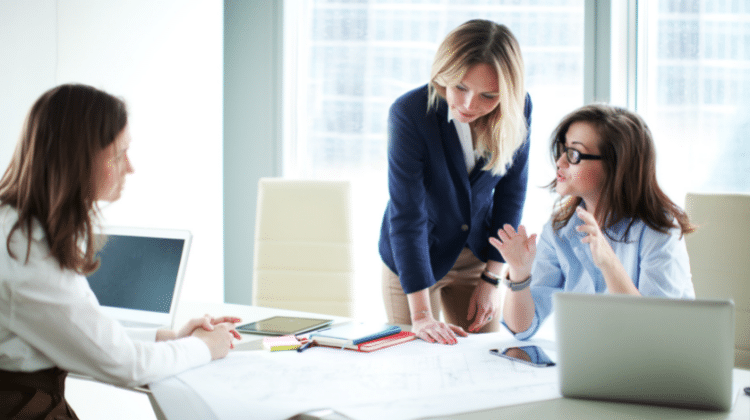 I recently experienced an annual ritual that has been repeated for decades and dreaded by many mothers. I dropped my daughter off at college. After spending her whole life, thus far, in California, she is chasing her dreams at New York University.
She took the junior college route first and was able to gain so much confidence in her abilities. Of course, I was and still am an emotional wreck after sending my baby into the "real world," but I know that I have done all I can to prepare her for success. That's why I'm writing this piece today.
Reflecting on my career as a CEO, a business owner, and a mentor to young women, including those who are just starting their careers, as well as mentoring my child before sending her off into the world, I ponder the key skills I'd want to ensure all young women have a grasp of.
In my opinion, the first thing we need to do is make sure women understand how to communicate with different types of people, including men, and how to be sharp, smart, and strategic with their words.
I always come back to communication and writing as the most powerful tools. A command of the language and understanding how to communicate with the written and spoken word are the keys to empowering women. If you can't write an email to persuade someone to talk to you, to take a meeting, or to look at your resume, you're going to be stuck in the search.
I started teaching my daughter to read at the age of three. By the time she was in her late teens, she could craft better emails and essays than many adults I know. This ability most certainly helped her get into NYU.
Second, we must stop blaming men for where we are. Do we have to work a little bit harder? Sure. But rather than blaming men, we should use that energy to keep going and teach women to be better as we rise above our male counterparts.
We women are hungry, and it's time to show this world that we're coming and we're here to stay. I read recently that there are more women attending college than men. We're already moving in the right direction, ladies.
Let us remember that all great things in life require balance. Men are not the enemy, and we should remember that as long as we continue to work hard, do our part, and encourage our young girls to get college degrees and more, we'll continue to take seats in the C-suite and beyond.
Finally, when it comes to guiding future women in business, we need to tackle it from the IQ and EQ perspectives. That means preparing young people by arming them with the educational and intellectual tools (IQ), without neglecting the importance of building the emotional intelligence (EQ) to succeed.
Knowing that I am playing my part in building the female workforce of the future, one child and one mentee at a time, I am hopeful that women will be a force to be reckoned with in business. Women will grow together in support of one another if we can be mindful of the challenges we face instead of holding grudges.
This will set up our kids and the people we're mentoring for greater success. The more successful they are, the higher the people who come after them will rise. I am doing my part and my daughter is going to be one of those women that people are proud to work with and eventually, work for.
About the Author
Nicole Rodrigues is the founder and CEO of NRPR Group, an award-winning, full-service public relations and strategic positioning agency, located in the heart of Beverly Hills. She has 21+ years of experience in PR, social media, and digital marketing. Nicole is also the host of the YouTube show, Beverly Hills Boss, the PRfect Pitch podcast, and author of Beverly Hills Boss, the book.