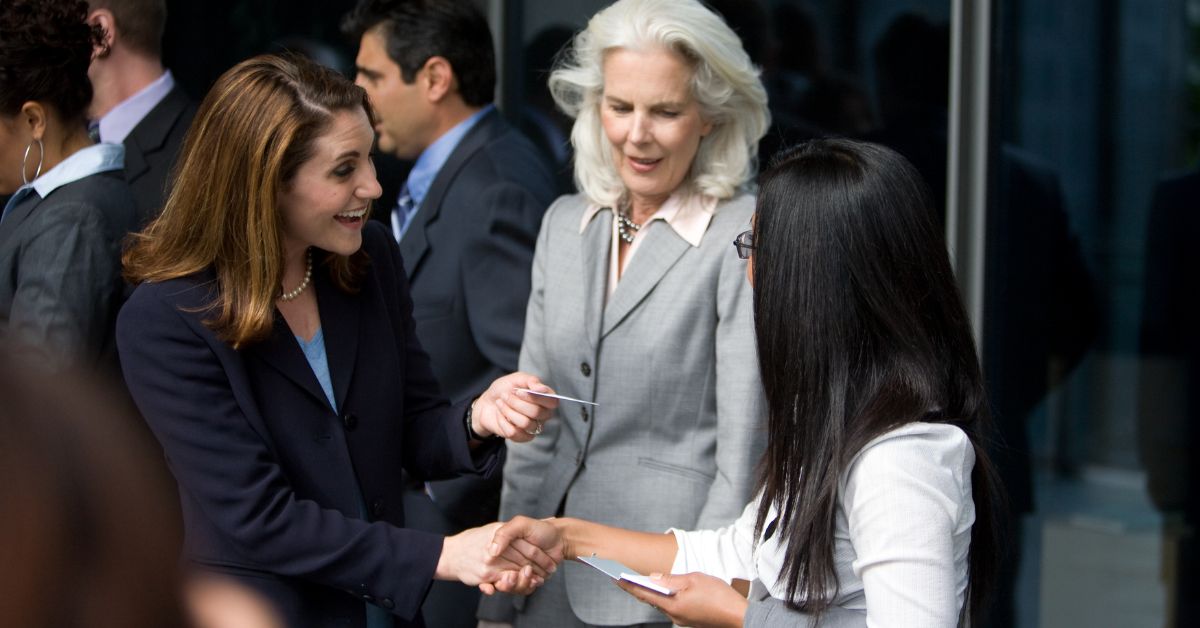 Hello, my fellow entrepreneurs!
In this article, we're going to discuss something that is very relevant in today's digital world: Personal Branding.
As an entrepreneur, you have a powerful tool at your disposal that can help your business stand out and succeed: your personal brand. Developing and leveraging your personal brand allows you to build credibility and authentically connect with your target audience. By sharing your vision, expertise, and personality, you can attract new opportunities and position yourself as an authority in your industry.
In today's crowded business landscape, your personal brand is one of your most valuable assets. It highlights what makes you and your company unique. It gives people a sense of who you are and establishes you as the go-to expert in your field. Your brand shapes how others perceive you, so defining and cultivating it should be a top priority for any woman entrepreneur looking to take her business to the next level.
Define Your Vision and Values
As a female entrepreneur, defining your vision and values is essential to establishing your personal brand. Your vision encompasses your aspirations and goals for your business, while your values represent what you stand for and the principles that guide your decisions.
To develop your vision, reflect on where you want to take your company in the next 3-5 years. Set concrete objectives and key milestones to work toward and revisit them regularly to make progress. Your vision should motivate and inspire you, giving you purpose and direction.
Your values are the foundation of your brand. Consider what is most important to you, such as excellence, innovation, integrity or community. Select 3-5 values that resonate most strongly. These values should shine through in running your business and interacting with others.
For example, if one of your top values is integrity, ensure your business practices are ethical and honest. Your values attract like-minded customers and employees.
A clear vision and strong values establish credibility and build trust in your brand. They guide strategic decision-making and help you stay focused on what matters. Your vision and values should be prominently featured on your website and marketing materials. Refer to them often when faced with significant choices to ensure alignment.
With a compelling vision and values, you'll stand out from competitors. You'll build a reputable and impactful brand, allowing you to succeed on your own terms. Define your vision and values, and let them power your personal brand.
As an entrepreneur, establishing yourself as an expert in your industry is vital to building a successful personal brand. One of the most effective ways to develop your expertise is by sharing your knowledge.
Write and publish content on your company's blog, website, and social media platforms. Share your insights, advice, and lessons learned from your experiences as an entrepreneur. Writing blog posts, articles, and newsletters are all excellent ways to position yourself as a thought leader.
Look for opportunities to be a guest contributor on other industry blogs, podcasts, and media outlets. Pitch yourself as an expert source to journalists and reporters. Getting featured in the press is a great way to raise your visibility and credibility.
Speak at industry conferences, events, and meetings. Submit proposals to present talks, lead workshops, or participate in panel discussions. Public speaking is a chance to share your expertise with a targeted audience of potential customers, partners, and connections.
Build professional profiles on LinkedIn to help establish your credentials and background. Share updates, blog posts, and other content to engage your connections. An active, optimized LinkedIn profile is essential for any entrepreneur looking to build their personal brand.
Consider teaching or mentoring. Look for ways to educate others in your industry, like teaching online courses, leading webinars, or offering one-on-one mentorship. Helping to train and develop the next generation of entrepreneurs in your field is a meaningful way to build your reputation as an expert.
You'll build recognition as an expert in your field by consistently creating and distributing valuable content, connecting with your industry peers, and looking for opportunities to share your knowledge. Entrepreneurs with strong, well-established personal brands have a key competitive advantage to stand out, gain credibility, and achieve tremendous success.
Create Content to Establish Yourself as an Authority
To establish yourself as an authority in your industry, focus on creating valuable content that showcases your expertise.
Blog Regularly
A consistent blogging schedule, such as 2-3 posts per week, helps to build authority over time. Write posts that provide your target audience helpful advice, insights, and how-to guidance. Use a friendly yet professional tone and share your experience. Over time, you'll gain more visibility and be seen as a thought leader.
Start a Podcast
Podcasting is an engaging way to share your knowledge and connect with your audience. Commit to recording and publishing a weekly or biweekly podcast episode. Interview other experts in your field or discuss important topics and current events. Promote your podcast across social media and in your newsletter to increase listeners.
Publish on LinkedIn
LinkedIn is the top professional network and an ideal platform for establishing yourself as an authority. Write regular posts sharing your insights and advice. Engage with readers by replying to their comments and messages. Join relevant LinkedIn Groups to connect with others in your industry. Over time, you'll gain more followers and views, raising your credibility.
Get Featured in the Media
Look for opportunities to contribute guest posts for industry blogs and publications. Pitch yourself as an expert source to journalists and reporters. Build relationships with editors and bloggers, letting them know you're available as a source or contributor. Getting featured in the media, whether in print, online, TV, or radio, establishes you as a go-to authority in your field.
Speak at Events
Public speaking is a chance to demonstrate your expertise in front of your target audience. Look for industry conferences, meetings, and networking events where you can propose a talk or panel discussion. Focus your presentation on providing actionable advice and insights that attendees can benefit from. Speaking at events raises your visibility and credibility, helping to cement your status as an authority.
You can successfully establish yourself as an authority in your industry by creating valuable content, engaging with your audience, and leveraging media opportunities. Staying consistent and committed over the long term is vital to becoming a recognized thought leader. With hard work and persistence, you'll harness the power of personal branding to stand out and succeed.
Focus on Social Media and Online Engagement
Build Your Brand on Social Media
As an entrepreneur, social media is one of the most powerful tools to spread your message and build your personal brand. Focusing your efforts on platforms where your target audience spends the most time is key. For many business owners, this includes LinkedIn, Facebook, Instagram, and Twitter.
On these channels, post regularly about your business, share photos, start discussions, and engage with your followers. Use relevant hashtags to increase visibility. Build authentic connections by commenting on and sharing other people's posts too. Participate in LinkedIn Groups and Facebook Groups in your industry. Start your own Group to position yourself as an expert.
Your social media profiles are like your digital business cards. Complete your profiles fully and consistently brand them. Use the same professional headshot and cover photo across platforms. Your bio, descriptions, and posts should all align with your brand's vision and voice.
Promote your website and blog on social media. Share links to drive traffic and increase search engine optimization. Post behind-the-scenes photos and videos for an authentic look into your business. Livestream on Facebook or YouTube to connect directly with your audience in real-time.
Social media moves fast, so keep up with trends to maximize your reach. Pay attention to each platform's latest features and tools and utilize them when appropriate for your brand. Stay active in the comments and post regularly to remain visible in your followers' newsfeeds.
While social media may seem informal, approach it professionally. Your posts and interactions shape your reputation and credibility, so ensure all content is high quality, impactful and aligns with your business goals. With focus and consistency, social media can help establish you as a thought leader, increase brand awareness, drive sales and take your business to the next level.
Networking: Make Meaningful Connections
Build Your Network
As a female entrepreneur, networking is one of the most powerful tools in your arsenal. Making meaningful connections with other business owners, executives, and influencers in your industry can lead to new opportunities, mentorships, collaborations, and increased visibility for your brand.
Attend industry events, conferences, and networking mixers in your business area. Look for smaller, more intimate gatherings where you'll have a chance to engage in genuine conversations and larger conventions where you might connect with leaders in your field. Don't be afraid to start a dialogue – introduce yourself, express interest in the other person and their work, and look for common ground and areas of mutual benefit.
Join relevant professional organizations and online communities to connect with like-minded individuals. Build connections on business-focused social platforms such as LinkedIn. Engage by commenting on posts, joining group discussions, and sharing updates about your company and content. Look for opportunities to get involved by volunteering for leadership roles or special projects.
Once you've made an initial connection with someone, follow up and stay in touch. Send a quick email to express how much you enjoyed speaking with them. Comment on their social media posts and share updates about your business. Extend invitations to get coffee or schedule a call to explore potential collaborations. Nurturing new relationships will lead to long-term networking success.
With hard work and persistence, you can build a robust network supporting you through all stages of your entrepreneurial journey. Make an effort to get out and connect – it will be well worth your time.
Conclusion
As a female entrepreneur, you can shape your destiny by strategically developing your personal brand. You can stand out from the crowd by defining your unique promise of value, crafting a compelling brand story, and engaging your audience through social media and content marketing.
Success is within your reach if you take control of your narrative. Believe in yourself, build confidence from your daily wins, and never stop learning and improving your craft. You have everything it takes to build a thriving business on your own terms. Now is the time to embrace the opportunity in front of you.
The future is yours to create – one brand-building step at a time. Go get 'em!