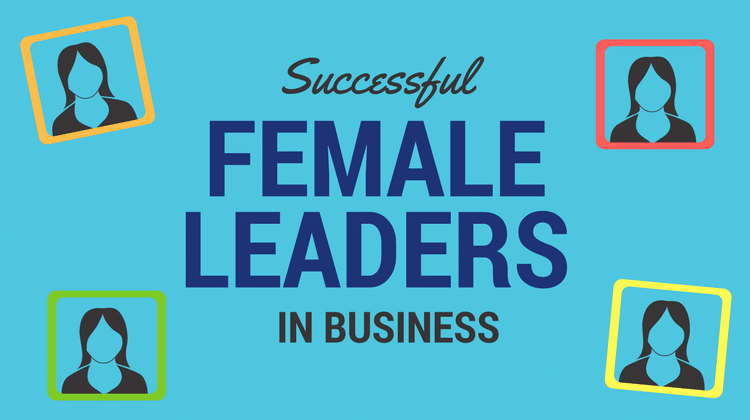 Getting to the top of the business world is never easy — especially not for women, who are subjected to various forms of gender discrimination, such as the wage gap and unequal opportunities for job offerings and promotions. However, the following women have proven that it is possible to be successful female leaders in business.
Sheryl Sandberg
Sheryl Sandberg majored in economics at Harvard University. During this time, she studied the role that economic inequality plays in domestic abuse and founded a group called Women in Economics and Government in an effort to urge more women to major in economics and government. She had Lawrence Summers as a thesis adviser, and when he became Deputy Secretary of the Treasury during the Clinton administration, Sandberg was asked to be his chief of staff.
In November 2001, after her job in the government, Sandberg joined Google as the company's Vice President of Global Online Sales and Operations where she was responsible for managing the online sales of advertising, publishing, and consumer products. In March 2008, she left Google and became the Chief Operating Officer of Facebook. Her job was to oversee and scale all of the company's business operations, such as sales management, business development, marketing, and communications, as well as expand its global footprint. In 2012, Sandberg became the first female member of Facebook's Board of Directors.
Indra Nooyi
Indra Nooyi received her master's degree of public and private management from Yale University. She became very involved in the business world early on. Nooyi was the Director of International Corporate Strategies for the Boston Consulting Group. In 1986, she became a senior business development executive at Motorola as part of the automotive division development team. Two years later, she was promoted to Vice President and Director of Corporate Strategy and Planning.
Nooyi then moved on to Asea Brown Boveri and in 1990, became the Senior Vice President and Director of Corporate Strategy and Strategic Marketing where she was responsible for integrating 15 business into a successful cohesive operation. In 1994, she was offered jobs at both General Electric and PepsiCo. She decided to join PepsiCo as the Senior Vice President of Corporate Strategy and Development and worked on a variety of expansion strategies for the company. She played an integral role in the company's acquisition of Tropicana and their merger with the Quaker Oats Company. In 2000, as a result of her hard work, Nooyi became the Chief Financial Officer, and in 2006, she became the fifth CEO in PepsiCo's history.
Meg Whitman
Meg Whitman studied economics at Princeton University and later went on to get her Master's Degree in business administration at Harvard Business School. Whitman has had a lot of experience as executives of various businesses. In 1979, she joined Procter & Gamble in Ohio as their brand manager, and after moving to California in 1981, she became the Vice President of the consulting firm Bain & Co. When Whitman worked at Walt Disney Co., she played a large role in helping Disney acquire Discover magazine as Senior Vice President of Marketing in the consumer products division.
In 1998, she became eBay's president and CEO where she successfully prepared the company for its initial public offering. She decided to run for governor of California in 2009 and received the Republican nomination but later lost the general election to Jerry Brown. Whitman did not let her loss faze her and in 2011, she joined Hewlett-Packard's Board of Directors. Later that year, she became the company's president and CEO.
These three women prove that it is possible to overcome gender discrimination and be a success in the business world, serving as an inspiration to females all over the world.