I'm pleased to announce that Tasha Bovain has joined the Women On Business writing team.  Please join me in welcoming her to the Women On Business community!
About Tasha Bovain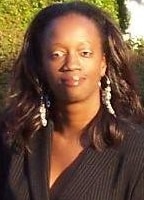 Tasha Bovain is a freelance copywriter and consultant specializing in creating online marketing communications for women business owners.  With a passion for business and over a decade of writing experience, she creates conscious copy for clients ranging from event planning companies, to holistic wellness enterprises, to independent consultants.
After running a successful online publication and writing her own marketing materials for a number of years, Tasha became enthusiastic about using words to sell and connect with audiences.  As a small business owner herself, she recognizes the importance of quality copy, which led her to extend this same service to other companies.  She thrives on supporting passionate organizations and professionals in pursuit of their dreams – from the social entrepreneur to the local designer serving their community.
Tasha has helped numerous start-ups and established small businesses develop an effective online presence. Her unconventional personal branding methods and holistic approach to marketing has quickly made her the partner of choice for many successful women entrepreneurs and conscious business owners.  To learn more about Tasha and how she can give your business a Web 2.0 upgrade, please visit www.tashabovain.com.