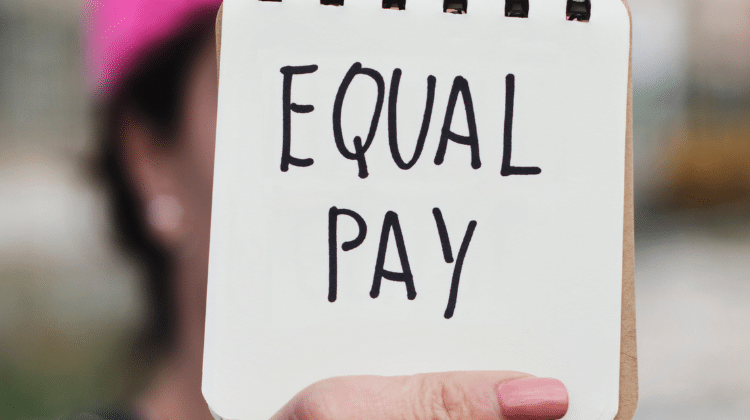 Brought to you by Abbiss Cadres:
On the 2021 date of International Women's Day, there was hope that pandemic testing and vaccinations will restore security to the lives of many, so we might all recover.
The previous year has proven calamitous for girls and women all around the globe, given how the pandemic exacerbated underlying inequalities that were already in existence. International organizations, including the United Nations, have all warned about losing rights in many nations that were fought for hard but might take years to get back.
In the UK, a February 9th report from the parliament committee focusing on Women and Equalities reported that restrictions and lockdowns burdened many women heavily. Women were disproportionately present in crucial worker occupations where they had higher infection risk. They were also more likely to be in sectors that got shutdown, igniting serious job losses.
Domestic responsibilities, including childcare, intensified while schools were closed and things were locked down. It got so serious that many women had to exit their employment. Even before the pandemic, many women were paid less money than men. They were also far more likely to be employed in low-paying jobs.
There have been a few measures in the last several years to support women who were working. One was the requirement that organizations employing 250 people or more to submit annual reports regarding their pay gap. The government chose to suspend this particular requirement in 2020, although it's been reinstated for 2021, albeit with an extended October 2021 deadline.
Reporting on gender pay gaps offers simple snapshots of circumstances women face in work organizations. Campaigners have advocated for stronger regulations to provide even more context. For instance, information might include policies regarding parental leave, paternity leave, and maternity leave.
Many would also love to know what plans exist within big organizations about addressing disparities. Many are also calling for existing pay gap reporting to be extended to cover things like ethnicity and race.
Even with these shortcomings, ones that future legislation could honestly address, it must be noted that reporting on gender pay gaps has filled its fundamental role of putting attention on workplace practices while creating a space for comparison and discussion.
The GW4 Pay Equality Consortium looked into employer responses after the 2016 introduction of reporting on gender pay gaps. They discovered a lot of uncertainty in the process and few examples of proactive measures of anyone preparing for the coming regulations.
The idea of mandatory reporting had general support, however, as employers wanted to better understand the workforces they had as well as how they benchmarked against the sector they were in. Managers reported that introducing the requirements for reporting involved little expense or administrative issues.
Between these findings and how organizations already have in place data collection and reporting mechanisms from 2018 and 2019, as well as the value of such reports for government policy and organizational benchmarking, it's logical to commit to the annual round of reporting but also add some shorter-term flexibility in the deadlines as necessary.
Given the hiatus of the pandemic, vigilance will be necessary to ensure the reliability and caliber of reporting. These were already causes for concern in certain prior cases, and steps need to be taken to improve them over the course of time.
Recovering from the pandemic and all its traumatic experiences will mandate high-caliber data so we can all assess the impact. For different reasons, including elevated levels of discontinuity in employment that causes data gaps and also the practical burdens of collecting data while conditions are restrictive, researchers are still piecing together the impact that lockdowns have had on women's pay and employment.
The Office for National Statistics publishes annual figures for the unadjusted aggregate pay gap between genders. So far, it's data only gets to April 2020, where it didn't find lockdown impact on the underlying trends in pay.
The provisional data for 2020 does show some positive indicators. For instance, the gender pay gap for administrative and professional occupations showed a fall, especially in higher-paying managerial roles. Also, pay gaps were still narrowing among younger workers.
The data also showed substantial narrowing of the gender pay gap for full-timers; this requires more investigation as better data becomes available. Nonetheless, the overall gender pay gap is still high among highly paid categories of overall employment, especially across the private sector according to employment law specialists.
Progression possibilities and pay for part-timers, many of whom are women, are a lot lower than they are for full-timers. They're also indications that they suffered drastic setbacks from the job losses of 2020.
Certain changes in the labor market that seemed dramatic consequences of the pandemic might have actually been coming anyway as chronic shifts in employment, particularly with in-person services being eliminated in banking and retail. Such changes certainly have gendered impacts, and young people especially seem to be impacted by them.
Comprehending these shifts and who they specifically impact will prove essential for investing properly in retraining workers during the economic recovery. Devoid of such investments, the economy will run a genuine danger that any gains made so far to equalize the lives of young women will be lost.
Also, ongoing pay squeezes across the public sector contribute a depressive effect on overall pay for women, including for healthcare professionals, such as nurses, that everyone relies on.
The Pay Equality Research Consortium has an ongoing analysis of workforce data that's tracking changes in both employment and pay across the previous year. The research so far implies that more research is necessary into what drives pay inequality across the healthcare sector, a larger comprehension of employment's social value, and what relationship ties together part-time employment, pay inequalities, and insecurity in the labor market.