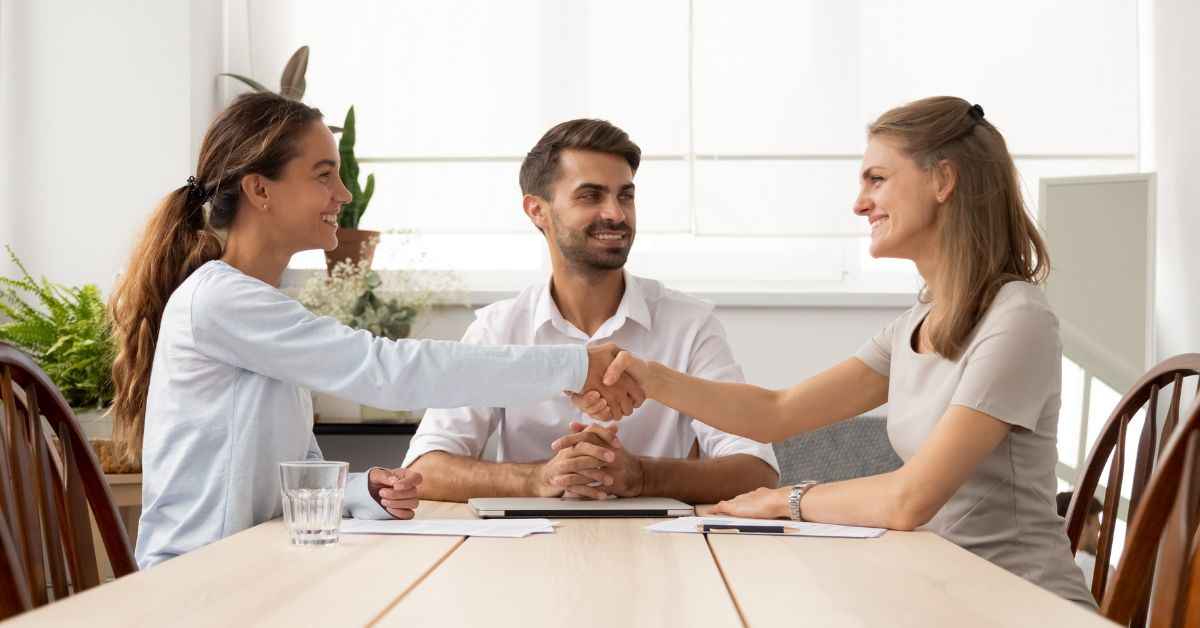 Congratulations! You've decided to buy and operate your own business. Now think about selling it.
That's right. Before you open the doors to your business – even before you buy one – you must have an exit plan. Every one of us will exit our business; it's just a matter of when. You have a choice today – control your future by setting up a business that is sellable in the future or leave it up to fate. Control it and plan for your eventual exit from day one.
Whether you're buying or selling a business, success begins with having a solid idea of what you want and a logical process for getting it. I got lucky with my first business; I didn't have to go through an in-depth vetting process, because the franchise model and leadership fit my skills and core values so well. The model I chose has been the perfect fit for me. But if I were to buy another franchise, I would definitely use a more systematic selection process.
Pros and Cons When Considering Franchise Ownership
The franchise concept itself can be a challenge to grasp. Many people only know the behemoth corporate model like McDonald's. They don't realize that many small businesses in a variety of industries are franchises.
Like any other business, franchise ownership isn't for everyone. I happen to think there are more pros than cons, but let's take a look.
Pro: The franchise model is not only proven but also provides support from a community of other franchisees and an experienced senior leadership team. I recommend you even seek advice before you invest, from people who already own a franchise in your chosen industry.
Con: The upfront investment. Every kind of business has significant startup costs. In franchising, those might include a franchise fee, which can range from under $10,000 for a lower-cost home-based business to $1 million or more for a major brand, as well as standard startup expenses like real estate, equipment, and local business licenses.
Pro: Many tasks like advertising and marketing are done for you, although you can decide which ones are best for you to implement.
Con: Many tasks like advertising and marketing are done for you. Seriously, franchise responsibility is a two-edged sword. If you want complete control over everything, the bad and the good, franchising may not actually be for you.
Today, many women are weighing these factors and deciding that franchising is for them. According to Guidant Financial and the Small Business Trends Alliance:
30.8% of all franchise owners are women.
In the past decade, the number of women-owned franchise owners has increased by 38%.
Nearly nine in 10 female franchise owners say they enjoy owning and running their own business.
Three out of four women would recommend franchise ownership to would-be entrepreneurs
So, you've decided to become one of those business owners. Now what?
How to Buy Your Business
It's a four-step process:
1. Identify What You're Looking For
Ask yourself some critical questions to get started in the right direction. What are your biggest skill sets? What do you want to do in your career? What type of business is best suited to you?
2. Search for Opportunities
Talk to other franchises in that space. Figure out if they will serve you the way you want to be served as a franchisee. Some franchises are very structured and provide great training and resources but have limited flexibility for their owners to use their creativity within the business. Others are much more flexible but have less structure and training. Different models work for different people.
Finally, speak with some franchisees in the network you're considering. Find out how their experience has been. For a well-rounded understanding of the brand, I recommend speaking to someone in a top-tier successful location, someone in a middle-tier, and someone who hasn't been successful.
3. Qualify and Negotiate Deals
Start by doing some research to understand what your potential seller might want from this deal and how much they might give up. Go into the negotiation with a top line – what's the most you'll pay? But don't negotiate only on price. Look at other factors, like rent discounts or equipment packages they might offer in exchange for a higher price.
4. Close (and Celebrate!)
Once you've bought the franchise and are getting ready to open, you have one job: Learn! The first few months should be spent on training, preparing for your opening, utilizing all support from the corporate team, and reaching out to others that are successful in the brand.
Even as you're calling on the franchise leadership team for advice and support, remember that at the end of the day, this is still your business. You're responsible for its success or failure.
Your franchisor is there to provide training, support systems, and in some cases, vendor or product relationships – but the rest is on you. I've seen too many people relying on their franchisor for everything, failing to take action or accept accountability for their own business. That can lead to problems or even failure.
What To Do When It's Time To Go
When you can no longer dedicate the time and energy needed to run your business because of burnout, other opportunities, or changes in your life, it's time to exit. Here's how:
1. Understand the Value
The first thing you need to do is have an exit assessment or business valuation completed. This helps determine what your business is worth today, what the potential value is in the future, and how to solve the gaps to get that maximum value.
2. Execute an Exit Strategy to Maximize Value
A smart plan will take time to execute. Potential buyers want to see a track record and good performance over time. We recommend showing consistent profitability for at least three years with at least 20% growth each year.
In the run-up to listing your business for sale, make sure you've cleared up any deal-killing tax, legal, or regulatory issues. This is the time to institute processes and systems that can ensure a clean handoff from one owner to the next.
3. List the Business for Sale
Now that your business is ready for sale, how do you find buyers? It's not just a matter of where you list, but how you list. It takes special skill to write an ad that will target and attract the kind of buyer you're looking for. Knowing what details to include and what not to include can make a big difference.
4. Close and Celebrate… Again!
Closing the sale of your business should be celebrated, just like when you closed the purchase. If you've followed a smart exit process, you'll have lots to rejoice in. You're leaving the business in great shape for the new owner and walking away with a healthy profit. Now comes the exciting part — finding your next business.
For Better Results, Use a Broker
The process will be much easier if you use a broker to sell the business. A broker provides years of experience and the invaluable knowledge that comes from working with hundreds of companies for sale.
Not only can they help you find a buyer, but they also negotiate and structure the right deal to maximize value and cash received and protect the deal from dying. Half of all offers die at the due-diligence stage. Having a broker can increase the likelihood that your company is actually sold.
To find the right broker, ask for referrals in your community or from your other advisors. Search on the internet for brokers that are well-reviewed. Look for these three essential qualities:
1. Varied Experience
People think they need a specialist in their industry, but that can actually hurt more than it helps. Brokers with varied experience can bring more creative solutions to the table and usually have a more diverse network of buyers and resources.
2. 100% Dedication to Brokerage
They don't have three other careers. Being a broker is all they do professionally. It takes full-time dedication to the process of selling your business to get it done, not just something on the side.
3. Resources
Brokers with support resources and extended networks can offer better solutions for their clients. Bigger is not always better, but when it comes to selling your business, you want as many people working for you as possible.
Takeaway
If I could go back and talk to my 20-year-old self and give her some advice about buying or selling a business, it would be this: You don't have to make all the mistakes yourself – learn from others who have gone before you!
About the Author
Jessica Fialkovich is Founder and President of Exit Factor where trusted advisors teach entrepreneurs how to successfully navigate and fully leverage strategies when buying, building, and selling their businesses.