I'm thrilled to announce that corporate board expert, Tracy Houston, has joined the Women on Business Contributor team. Tracy brings a wealth of experience and knowledge about boards of directors with her, and I'm certain we can all learn from her! She will be sharing information, insights, and news that were previously only available to members of the eBoardGuru LinkedIn group.
You can learn more about Tracy in her bio below. Please join me in welcoming her to Women on Business.
About Tracy Houston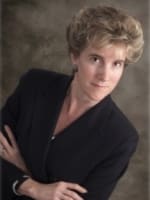 Tracy E. Houston, M.A., is the president of Board Resources Services, LLC. She is a refined specialist in board consulting and executive coaching with a heartfelt passion for rethinking performance, teams and the boardroom.
Her company, Board Resource Services, LLC, is online at www.eboardmember.com and www.eboardguru.com. You can follow Tracy on Twitter @BoardGuru.
Headquartered in the Denver, Colorado area, Tracy is an avid hiker.