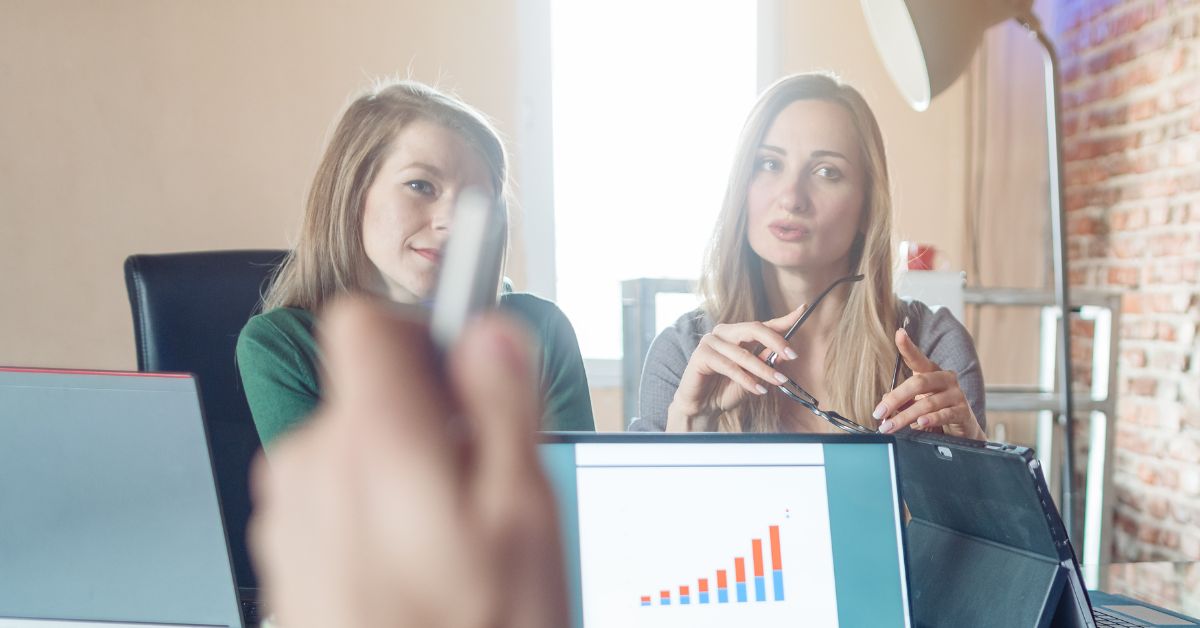 As a female entrepreneur in the software development industry, I have seen firsthand the incredible resilience of many female startup owners. These women are driven, focused, and fiercely dedicated to turning their ideas into reality. Despite facing numerous challenges and obstacles, they refuse to give up, persevering through tough times and emerging stronger on the other side.
In fact, new research this month from the Female Founders Fund highlighted that women entrepreneurs use 25% less capital per month than other founders, yet they still manage to accomplish incredible things. This is a testament to their resourcefulness, creativity, and ability to make the most of limited resources. It's also something that's becoming more important as these founders look to navigate the choppy waters ahead.
However, despite their impressive accomplishments, female founders often face unfair and discriminatory treatment when it comes to finding partners who can help them bring their ideas to life. And while this isn't news, there are some elements of this bias that are less discussed, making them more likely to proliferate and impact current and future generations of female founders.
The Unequal Scrutiny of Non-Technical Women Founders
We all know that the venture capital (VC) world has long struggled with issues of diversity and inclusion. Despite recent progress in many areas, women-led startups are still consistently underfunded compared to their male-led counterparts. Shockingly, companies founded solely by women receive less than 3% of all VC investments, according to Pitchbook data.
While this is a staggering disparity, and one that has significant implications for our economy and society as a whole, it's not a secret. But what is lesser known is the additional bias and unequal scrutiny that women founders face when they don't have a technical background.
Despite the fact that many successful businesses have been built by non-technical founders, women in particular are often subjected to unfair scrutiny and doubt when they lack technical expertise. Even when they have an undeniable business idea, if a woman founder lacks technical expertise, potential investors are often more skeptical of her ability to execute her vision. This is not always the case for male founders, who may receive more leniency and be judged more on factors such as their potential and charisma.
The roots of this bias may lie in the fact that the tech industry has traditionally been male-dominated, with men holding the majority of technical roles. As a result, investors may have a bias towards male founders, assuming that they have more technical know-how and are better equipped to execute their vision. In contrast, women founders are often assumed to have less technical knowledge and are therefore seen as riskier investments.
Whatever the reasoning behind this double standard is, the fact is that it places additional hurdles in front of women founders who are already facing systemic barriers in tech fields. As a result, women founders often need to find creative ways to address the added scrutiny they face if they lack technical expertise.
Some resort to enlisting the help of male colleagues or friends with technical backgrounds to attend investor pitches with them, hoping to gain more trust and legitimacy in the eyes of investors who may be more inclined to listen to male experts.
Another approach is to hire a fractional CTO or technical advisor to join the team, giving women founders access to the technical expertise and support they need to build a stronger business case. Beyond technical expertise, hiring a CTO can signal to investors that the founder is serious about their business and is willing to invest in the expertise needed to succeed.
While the notion of seeking out male counterparts or making additional hires to boost one's chances of securing VC funding may seem like a practical solution, it's an unfair and unnecessary burden that female entrepreneurs are often forced to bear. The idea that women must rely on male colleagues or make changes to their team just to overcome gender bias in VC funding is not only discouraging, but it is fundamentally unjust.
The Cost of VCs' Tunnel Vision
Despite the growing number of successful women-founded startups, venture capitalists continue to overlook them. This tunnel vision comes at a high cost, not only for the founders, but also for the VCs themselves. Research shows that private tech companies led by women achieve 35% higher ROI than those led by men. Furthermore, when First Round Capital took a look at its own portfolio, it found that women-founded companies outperformed companies founded by men by 63%.
The lack of funding for women-founded startups is not just a problem; it's a crisis that threatens the future of the tech industry. By perpetuating the status quo and only investing in the same types of founders, VCs are effectively limiting their potential to identify and invest in the most innovative and promising startups.
They are also ignoring the many other valuable skills and qualities that women bring to the table as entrepreneurs, such as leadership, communication, strategic thinking, and yes, resilience. By focusing too narrowly on technical skills, we risk overlooking or undervaluing these other important qualities and missing out on the full potential of women-led startups.
It's not enough for VCs to prioritize diversity and inclusivity in their investment decisions. They need to take bold and proactive steps, such as partnering with tech incubators and accelerators that focus on women-led companies, providing access to technical education opportunities for minority founders, and working with third-party development partners who can truly become allies in the success of a startup.
To put it simply, at a time where the ability to stretch your runway as much as possible is more important than ever, VC's would be wise to not let a lack of technical experience cause them to overlook the female founders who have the potential to lead a team to come out on the other side of this downturn with the next great startup.
About the Author
Natalie Kaminski is the founder and CEO of the NYC-based B2B software shop, JetRockets. She has over 20 years of experience in the technology industry as a dynamic and resourceful web and mobile technology entrepreneur.