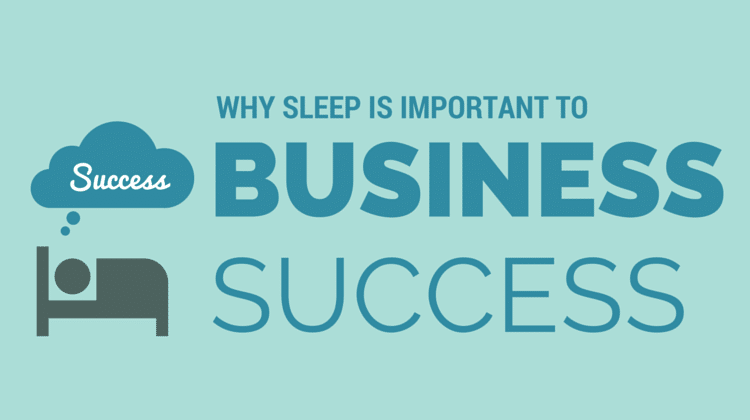 Sponsored by Adjustamatic:
When you're thinking of ways to boost your business success, getting more sleep might not exactly be top of your list. Okay, so we all know that a shortage of shuteye can make us feel a little tired and irritable the next day, but can it really harm our chances at work?
In short, the answer to this question is, "Yes." The fact is, regularly failing to get enough rest could be doing more harm to your work life than you realize, and here's why.
Concentration and Focus
Just one poor night's sleep could be enough to make you feel sluggish and moody, but if your lack of rest continues, the mental effects can get more serious. After several nights of sleeplessness, your thought process can start to fog and you might find it tricky to make even simple decisions.
As adjustable furniture specialists Adjustamatic highlight, in serious cases, this can make it difficult for people to cope with both their personal and professional lives. A prolonged sleep debt can make choosing what you have for breakfast seem like a major challenge, let alone making important decisions concerning your business.
As well as potentially limiting your ability to focus, sleeplessness can harm your relationships with colleagues. When you're tired, you may find that you are more prone to confrontation with your co-workers, and this could have a negative impact on morale within your organization.
Overall Health
It's not just your mind that can suffer as a result of a lack of sleep; your body can experience ill-effects too. For example, a shortage of shuteye is known to have a negative impact on the immune system, meaning it can make you more prone to catching colds, flu, and other infections.
This could result in you taking more time off work. Even more worryingly, a long-term sleep shortage can raise your risk of serious health problems like diabetes and heart disease. This could have a profound effect on your entire life, including your business activities.
Simple Ways to Improve Your Sleep
Given the dangers that a lack of rest can pose, you should consider taking steps to improve your sleep patterns. Nodding off each night can be a challenge, especially if you have lots of work to do and you're stress levels are high. However, there are relatively simple steps you can take to up your levels of rest.
For example, before you go to bed, spend time doing something relaxing. Taking a bath, reading a book, doing some gentle yoga or having a massage could help you to rid your mind of stresses and strains and get you in the right frame of mind for slumber.
Try to stick to a regular bedtime, too, and make sure you allow yourself at least eight hours to rest before your alarm rings in the morning. Cutting back on caffeine and avoiding large meals late at night can improve the quality of your shuteye too. In addition, if your bed's seen better days, it may be worthwhile investing in a new, comfier model.
Increasing your levels of sleep in these ways could make you feel better and it may boost your business success, so it's certainly worth making the effort.