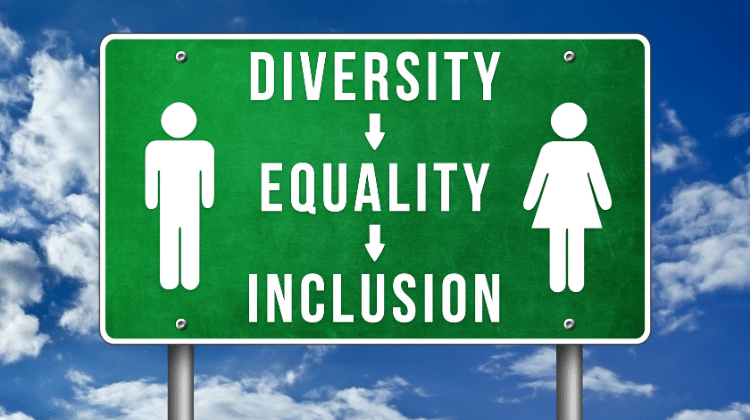 When it came to forming the leadership team in my current role, I was well aware of the limitations I faced in the early stages of my career — it's difficult to visualize what you could be if it simply doesn't exist. Having someone or something to aspire to always helps, and role models play an important part within companies in every industry.
In technology, for example, the quit rate for women is 45% higher than men. When asked why they left their last position, the most common answer for women was a lack of career growth. It can lead to talent stagnating too, as those from more diverse talent pools may believe that there's a closed door to management or, simpler still, without seeing other people in that position, it simply never registers as a possibility.
Thus, those with true potential will leave you behind, rather than using their ability to benefit your organization. If they do stay, they may be happy simply seeing out their time with you, considering it little more than a job, with no real investment or contribution beyond their contracted areas of focus.
The Next Generation Values Opportunities More than Money
In the longer term, a lack of diversity will also leave you behind when it comes to recruiting at any level. When I look at our organization, we've made a very conscious effort to lead by example. Our management team is 40% female, which is much closer to the actual population split when it comes to gender. That approach to diversity from the top undoubtedly works – 63% of our staff identify as BAME.
The modern job seeker is looking beyond just remuneration. They want to know what contribution you're making to the wider world. In one survey, more than two thirds of candidates said that the salary wasn't the only factor when deciding on their next career move.
Those at the top of your organization are often the most visible representation of what your company is, which is why diverse leadership really is key when it comes to attracting external candidates. If they can see that there are no limits, then those with ambition will allow themselves to blossom and shine, knowing that they will be recognized and have equal opportunities regardless of their gender, ethnicity, or background.
The Benefits of Encouraging Diversity
Rightly or wrongly, some will ask, "What's in it for me?" While the answer of it simply being the right thing should be enough, I understand that many will want to know the tangible benefits of looking closely at your diversity and inclusion (D&I) policy.
Any successful project will be made up of a variety of voices, offering their differing perspectives to help mold the process. Having multiple backgrounds and experiences will allow you to make more balanced decisions that benefit a wider range of people.
When your organization truly encourages diversity, you'll also have access to a far greater range of talent. That's especially critical in industries with skills shortages. When you're struggling to hire from the same shallow pool of professionals as your competitors, being visibly inclusive is a great way to encourage a much broader range of candidates.
And as mentioned, when those employees can see that there's a future for them, they'll also stay for longer. So, you'll get a more loyal workforce, forged from a wider range of applicants, who are contributing to better quality work. Need we go on?
Shout It out Loud
Although your approach to D&I needs to be more than just words, ensuring that the message is heard loudly is equally important for that very reason. It's one of the reasons we recently signed up to the Tech Talent Charter, an initiative in the UK that aims to get companies to make pledges to make inroads to improve the gender imbalance that exists within technology.
We can all make claims that it's at the forefront of our mind, but setting specific goals towards greater diversity and inclusion is one way to ensure it becomes more than just a page somewhere on your website or a document stored deep down in your HR department's archives. Having something tangible that you're committed to allows you to evaluate and gauge your success.
Think about it. Are there any other areas of your organization that you'd allow to go untargeted? Committing to making changes and having a goal in mind helps keep them fresh in your mind, and informs decisions that you make.
Taking Those First Steps
There are a number of ways to begin your own pathway to being part of a more diverse organization, but it's always important to remember that it needs to be embraced by all areas of the business. If you want a truly inclusive workforce, then your leadership team shouldn't just encourage these principles. They should reflect it, too.
About the Author
Nabila Salem is President of Revolent Group, which specializes in creating talent that can thrive within niche technology markets.