I am pleased to announce that Hephzy Asaolu has joined the team of contributing writers at Women on Business. Hephzy brings a decade of business experience and a global perspective to Women on Business. Please join me in welcoming her to the team!
You can learn more about Hephzy and how to find her online below.
About Hephzy Asaolu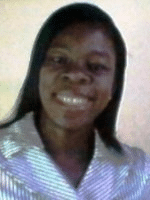 Hephzy Asaolu is the CEO if hephzysocial, a content marketing agency.
She is a professional content marketer, social media writer, passionate about educating, enlightening and inspiring small business owners in the use of content and social media marketing for their businesses. Hephzy has 10 years of experience in content creation, promotion, and marketing.
You can find her on Twitter @hephzysocial, LinkedIn, and Google+.